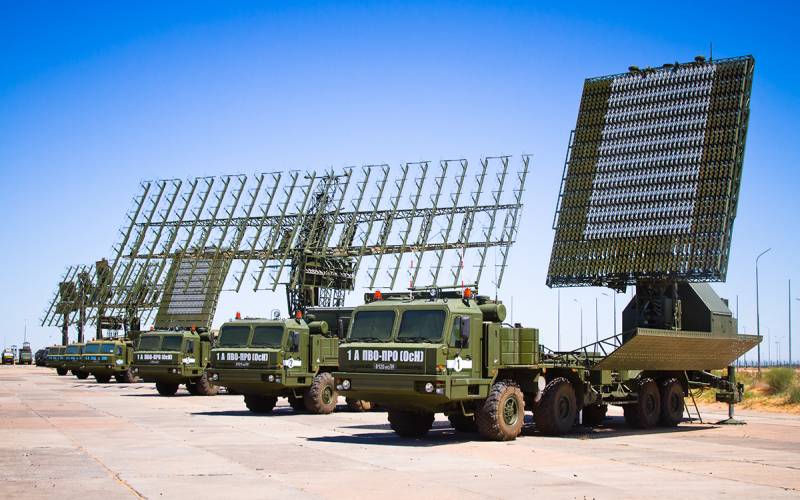 The newest Russian radar stations will be an unpleasant surprise for the United States, other NATO countries and their allies, writes the Bulgarian online publication BulgarianMilitary.
The Russian Defense Ministry announced that it plans to install new over-the-horizon radars in the south and east of the country. Analysts have calculated that these radars will allow Moscow to take into the surveillance zone almost all of Eastern Europe, including the Black Sea, Poland, Georgia and Turkey.
It should be noted that the range of the old Russian radars stationed in the indicated directions is 400-500 km. The new radars can detect air targets, including aircraft, low-flying objects, cruise and hypersonic missiles at a distance of up to 1500 km.
Recently, many American F-35 stealth fighters have appeared in Europe, which are in service with European countries, members of the Alliance. And soon there will be even more. But after the introduction of new Russian radar stations, the stealth planes flying over Europe will become perfectly visible to Russians.
Moscow has made serious progress in developing its own
of technologies
aimed at detecting "invisible". The Russians claim they even have a photonic radar that turns fifth-generation fighters into lower class vehicles.
Russian specialists have managed to achieve significant compactness and reduce the size of the new radars. Moreover, all types of radars: flying, driving and stationary.
For example, in 2020, Russia introduced its next radar that detects stealth technology. Russian engineers say that the Struna-1 radar station sees all these "invisible things" well. The main technical feature of the Russian radar trap is that the transmitter and receiver are located in different places.
Such actions by the Russians can be considered justified, because it is the NATO infrastructure that is step by step approaching their borders. US warships regularly enter the Black Sea under the guise of defending the rights of "free shipping." However, no one in the West is hiding that all missions are directed against Russia, summed up the publication from Bulgaria.