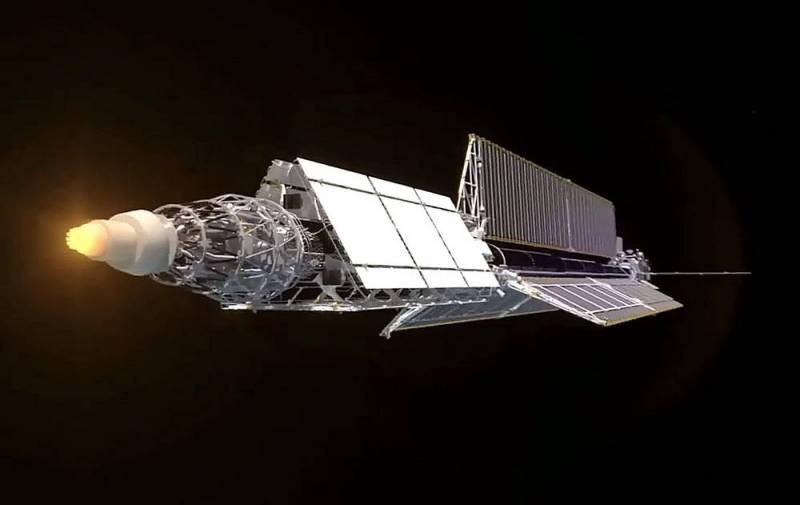 The Russian promising transport and energy module Nuclon will be able to deliver 10 tons of cargo to the Moon over a period of 200 Earth days. Reported by RIA
News
, with reference to documents published on the public procurement website.
Let us remind you that last week a contract was signed between Roscosmos and KB Arsenal for the development of a preliminary design for a nuclear space tug. The contractor undertakes to complete all work by July 28, 2024. The project worth 4,2 billion rubles has received the Nuclon-AP code.
The aforementioned transport and energy module is being created to transport cargo between low-earth and lunar orbits. The main advantage of the device is its nuclear power plant, which will significantly reduce shipping costs.
It should be noted that according to the words of the corresponding member of the Russian Academy of Cosmonautics. Tsiolkovsky Andrey Ionin, such a long flight time (200 days) will not be a problem. According to the expert, the speed of delivery matters only in the case of manned missions.
People need to be transported safely, and safe is fast
- stressed Ionin.
As for cargo, it is the cost of transportation that comes to the fore. At the same time, in order to avoid problems with supplies, the timing of the dispatch of the space nuclear tug will be calculated in such a way that it reaches the lunar orbit before the arrival of the manned spacecraft.