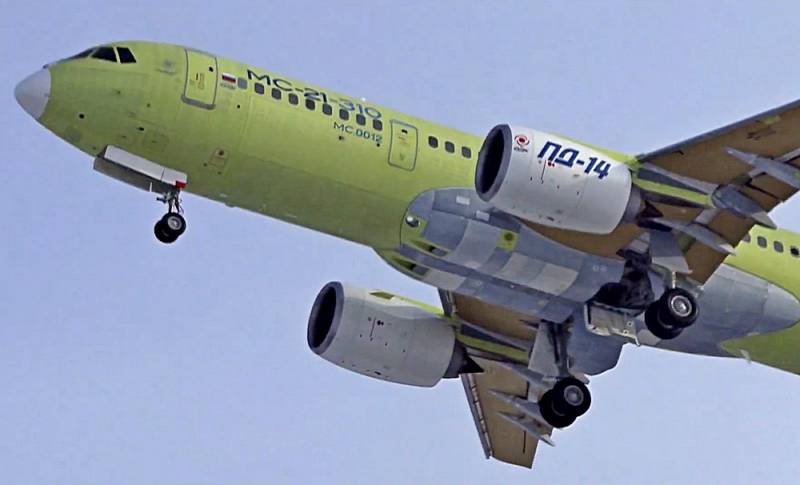 The Russian new-generation passenger airliner MS-21-310 flew for the first time with Russian-made PD-14 engines. This was reported by the press service of Rostec.
According to the head of the Ministry of Industry and Trade of the Russian Federation Denis Manturov, today's flight of the MS-21 with Russian power plants in action has proven the effectiveness of the state
policy
in the development of high-tech industries.
We have formed a new generation of designers and production workers
- noted the functionary.
In turn, according to the head of the Rostec corporation Sergei Chemezov, the creation of the MS-21-310 liner with domestic engines returns Russia to the top league of world aviation.
The tests were carried out at the airfield of the Irkutsk Aviation Plant. The flight lasted 1 hour 25 minutes. The crew, consisting of two experienced test pilots and an engineer, checked the aircraft's controllability, engine modes, and the operation of all systems.
Recall that the newest short- and medium-haul airliner MS-21 made its first flight on May 28, 2017. Until today, an American-made PW1400G unit was used as a power plant.
The aircraft is now undergoing certification, which should be completed by the end of this year. Serial production is scheduled for 2021. Presumably, Aeroflot will be the first operator of the new-generation domestic liner.