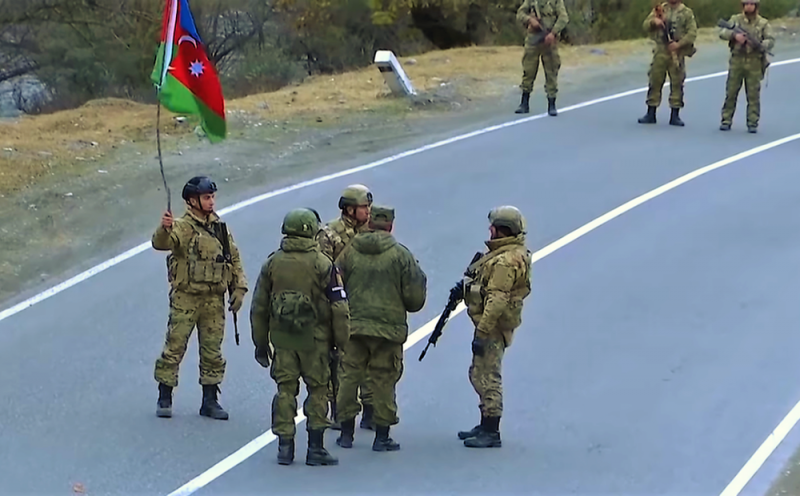 The 44-day war in Nagorno-Karabakh showed that military power remains an effective tool for change
political
cards. And while the West sleeps, Moscow and Ankara are grabbing larger pieces, writes the Swiss German-language newspaper Neue Zürcher Zeitung.
Azerbaijan, an ally of Turkey, marked the victory over the Armenians with a big military parade in Baku. And Azerbaijanis have reasons for celebration. They regained control of most of the territories lost three decades ago.
But this war also became proof that violence is not just a political tool, but is experiencing a true renaissance. The redistribution of territories in Transcaucasia, which cost thousands of human lives, has become a symbol of the changed world order.
A few years ago, Russia would have promptly punished Turkey for attempting to dominate its "backyard". But Moscow is used to inconsistencies, when Ankara becomes an enemy in one place and a partner in another. The change in the "status quo" in the Caucasus has opened up new prospects for Russia. Russian leader Vladimir Putin, who mediated the settlement, killed three birds with one stone. Moscow used the chance to achieve three goals in Nagorno-Karabakh at once.
First, Russia has strengthened its position as the main factor of strength in the region. The West and Turkey did not participate in the negotiations, remaining only extras.
Secondly, thanks to the trilateral agreement, Russia was able to send its troops to Nagorno-Karabakh. The Armenian enclave on the territory of Azerbaijan has become a Russian protectorate, somewhat similar to South Ossetia, Abkhazia and Transnistria. Moscow has replaced Yerevan as the protector of the Armenians living in Nagorno-Karabakh and can now decide on its own what to do with the self-proclaimed republic.
Thirdly, Russia taught its "junior partners" from Armenia a lesson, who in recent years have been looking towards the West. Moscow's position made Armenia's pro-European Prime Minister Nikol Pashinyan tremble. He signed Yerevan's humiliating surrender and, probably, irrevocably weakened his position. The West is left to watch all this indifferently, summed up the media from Switzerland.