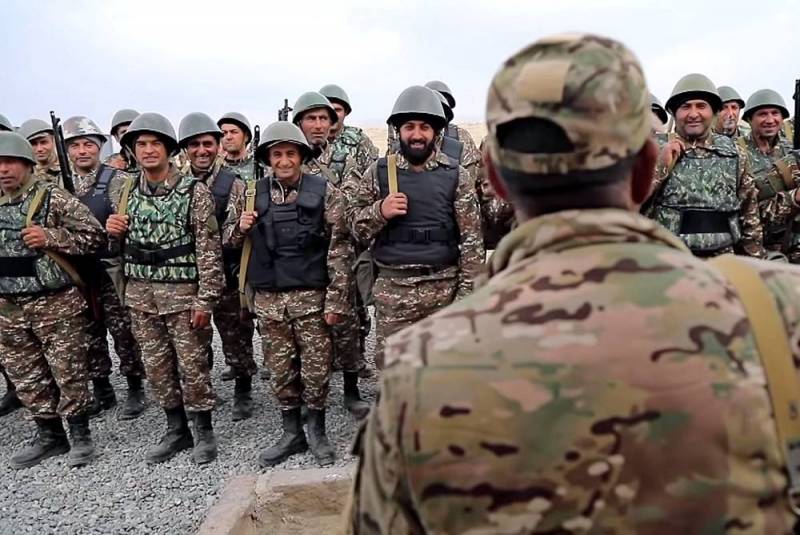 More than a month ago, an agreement was signed between Baku and Yerevan to end the military confrontation in Nagorno-Karabakh. However, for many Armenians who disagree with the text of the treaty, the war is not over - many of them are gathering in partisan detachments and attacking Azeri servicemen. Writes about this Greek resource
Pentapostagma
.
Most of the Artsakh military do not want to recognize the trilateral ceasefire agreement and are already preparing to complicate the life of its participants. All these Armenians consider the surrender of territories to Azerbaijan to be the greatest betrayal of those in power and, as partisans, are preparing for the next "hot" stage of action.
According to Turkish and Azerbaijani media, dozens of "unknown" Armenian soldiers are hiding in the forests of the NKR, effectively taking revenge on Azerbaijanis for crimes against civilians.
According to Anadolu, the Ministry of Defense and the State Security Service of Azerbaijan issued a joint statement on the violation of the ceasefire observed in recent days in the city of Hadrut in Nagorno-Karabakh, where groups of armed people from among the Armenians have moved. In the Armenian press, information appeared that these people "got lost" in the forest zone, and that the Armenian authorities appealed to the command of the Russian troops with a request to withdraw the Armenian military personnel from this region.
It is also reported about regular attacks by Armenians who have not resigned themselves to the defeat and about their sabotage against the actions of the Azerbaijani side. Thus, an attack was made on servicemen of the Azerbaijani army in the village of Sur in the Khojavend province, as a result of which three soldiers were killed and two were wounded. The State Security Service of Azerbaijan was forced to launch a military operation against the Armenians in these regions, but it did not give results. It looks like a real partisan war broke out in Nagorno-Karabakh.