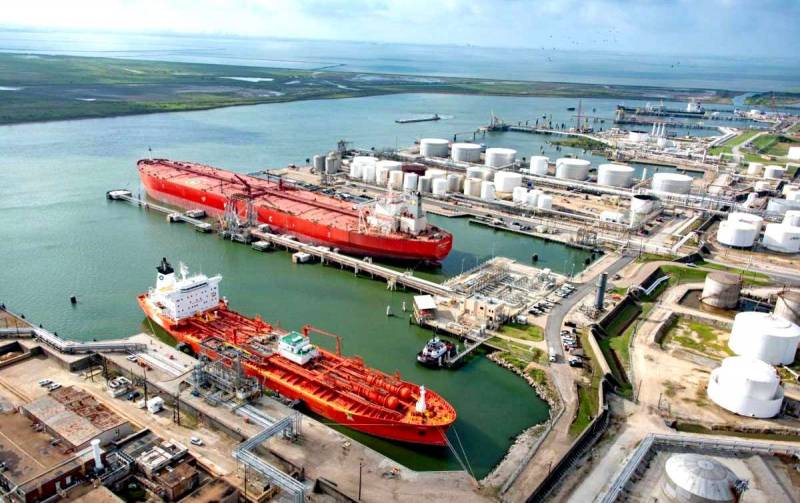 An interesting turning point has been outlined in the struggle for the Baltic transit flows. Lithuania, which we usually scare with the loss of Belarusian fertilizers and oil products, itself thought to deny Minsk access to its port infrastructure. What could be the reason for such a sharp change in position?
As you know, Belarusian exports reach 30% of the total transit volumes through the main Lithuanian port of Klaipeda. It is believed that Minsk can punish Vilnius for its active support of "President Sveta" by taking this cargo flow and redirecting it to Russian ports in the Baltic. There is some truth in this, but the spoon is good for dinner. Threatening with such things, you must first prepare well, otherwise it may be embarrassing. Svetlana Tikhanovskaya, who is positioned in Lithuania as "the leader elected by the people of Belarus," herself asked Vilnius to deprive Minsk of Lithuanian transit as a punishment for
political
repressions against her like-minded people who are unjustifiably dismissed from their jobs:
We ask you not to buy products from Belaruskali, so that the money of these enterprises does not go to the Lukashenka regime. This is connected not only with Belaruskali, but also with Grodno Azot, Naftan and other companies that are important to the regime.
According to Svetlana Georgievna, these measures should be temporary until another person comes to power in Belarus instead of Alexander Lukashenko. We can talk about raising tariffs or stopping transit altogether. The most interesting thing is that earlier such ideas frightened the Lithuanian government, but now, in her own words, "opinions are divided". Ausrine Armonaite, Minister
economics
, Tikhanovskaya promised to consider this proposal. But why did Vilnius suddenly become so bold?
Probably the reason is that several factors have developed at once:
At first
President Joe Biden is apparently coming to power in the US, and Democrats are known for their tough anti-Russian agenda. To "kill" Russia and its only ally in the person of Belarus will now be very important, and the Baltic states clearly intend to be among the first.
Secondly
if the calculations of the Lithuanian economists are to be believed, the losses of Vilnius will not be so great. 30% of transit through the port of Klaipeda sounds very significant, but in terms of money, everything looks much more modest. So, last year, from the bounty of Minsk, the Lithuanian budget received only 155 million euros for transshipment of Belarusian fertilizers. This is about 1,4% of the treasury receipts. Also money, but the loss, let's face it, is not great.
Thirdly
, right now Russia is not ready to accept the export flow of fertilizers from Belarus to its ports. In particular, at the conference "Argus Mineral Fertilizers - 2020: Russia, the CIS and the Baltic States" held this year, Olga Gopkalo, a leading specialist at Morstroytechnology LLC, said that domestic bulk terminals are simply overloaded, and they are not enough even for their companies :
Russian port facilities for transshipment of fertilizers are fully loaded. Until new projects are introduced, for example, Ultramar in Ust-Luga, it is impossible to say that Russian mineral fertilizers, as well as Belarusian ones transshipped in the Baltic ports, will be switched to domestic terminals.
Let's just say that Alexander Lukashenko chose not the best time to threaten Lithuania with the loss of transit. If he had timely accepted Moscow's proposal to diversify its exports, then the conversation with Vilnius would now be different.