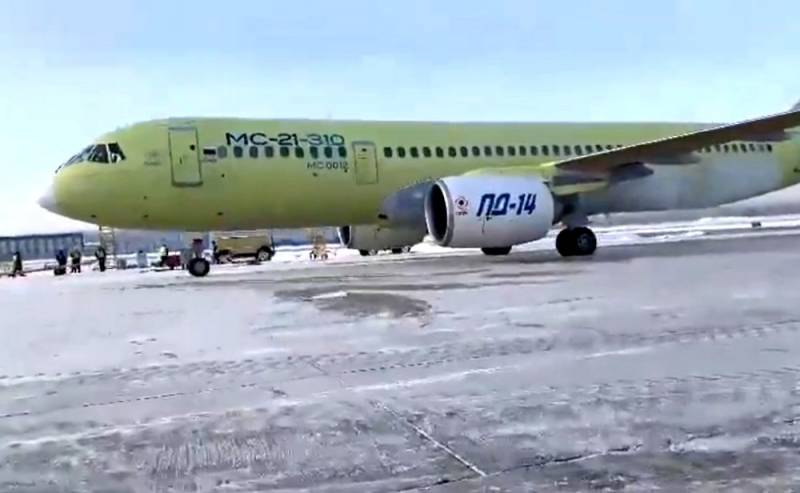 The MS-21-310 medium-haul passenger aircraft with new domestic-made PD-14 engines began jogging along the runway of the Irkutsk Aviation Enterprise airfield. The construction of a prototype of the flying machine was completed by the Irkut corporation in November 2020. On November 11, the liner was ceremonially rolled out.
As previously reported in the Ministry of Industry and Trade, the first flight of the MC-21-310 should take place before the end of this year.
The M-21 is being created at Rostec's enterprises; it is planned to produce it with both Russian PD-14 engines and American Pratt & Whitney power units.
PD-14 is the first domestic aircraft engine created from scratch after the collapse of the USSR. Its maximum thrust is about 14 tons. In October 2019, the engine passed the certification procedure of the Federal Air Transport Agency, which allows it to be used in Russia. For PD-14 to work abroad, it must be certified according to the standards of the European Aviation Safety Agency.
On the basis of the PD-14 gas generator, a whole series of aircraft engines of lower and higher thrust is being created. So, over the next few years, PD-8 should see the light, which in the future will become part of the power plant of the SSJ100 and Be-200 aircraft. By the end of the decade, the powerful PD-35, created for the wide-body Russian-Chinese CR929 aircraft, should go into production.