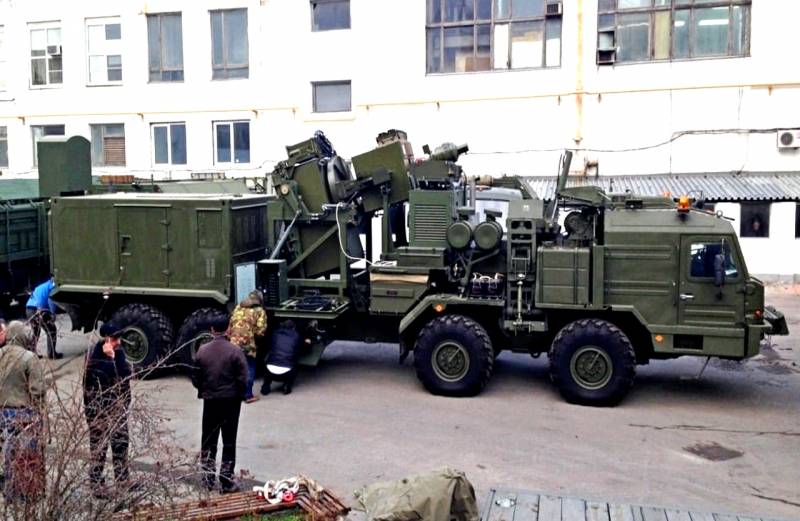 Scientific and Production Enterprise "Advent" from St. Petersburg has developed a new short-range supersonic chemical oxygen-iodine combat laser with a power of about 15-50 kW. The corresponding photo was published on the Web.
The complex uses the BAZ-6910 tractor as a platform. The main purpose of the combat device is functional impact on objects.
The operating temperature range of the laser is from minus 20 to plus 50 degrees Celsius, the range of combat action is up to 5 km, the time of continuous exposure to force radiation on the target is at least 5 seconds, the operating time of the device to replenish the stock of reagents is at least 100 seconds.
The complex for hitting air targets and ground targets using a chemical oxygen-iodine laser (KPVTs) can be used to attack any moving and stationary combat and special purpose targets.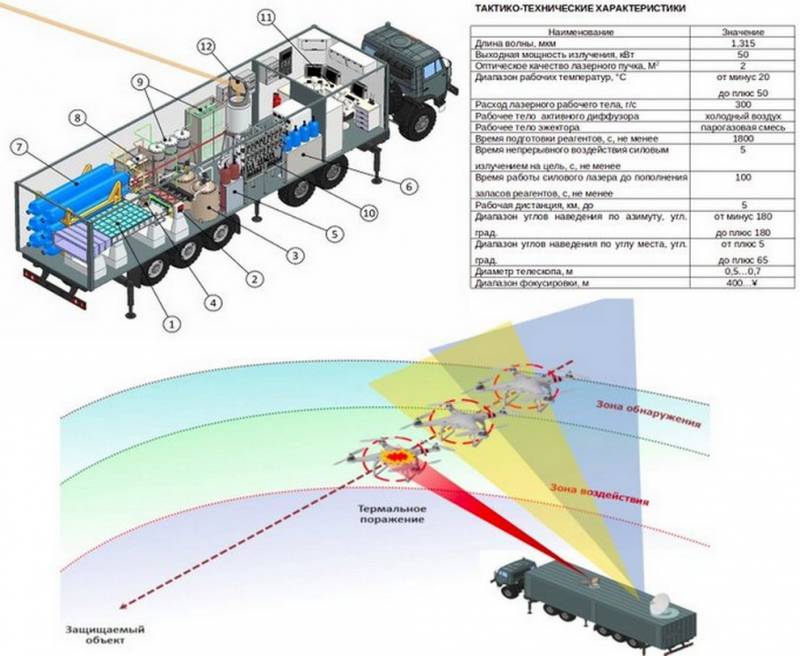 The Russian armed forces are already equipped with the Peresvet complex of Russian laser weapons. For the first time on experimental combat duty, he took over in December 2018, and in May this year (according to the newspaper "Kommersant") the system was tested in Syria.