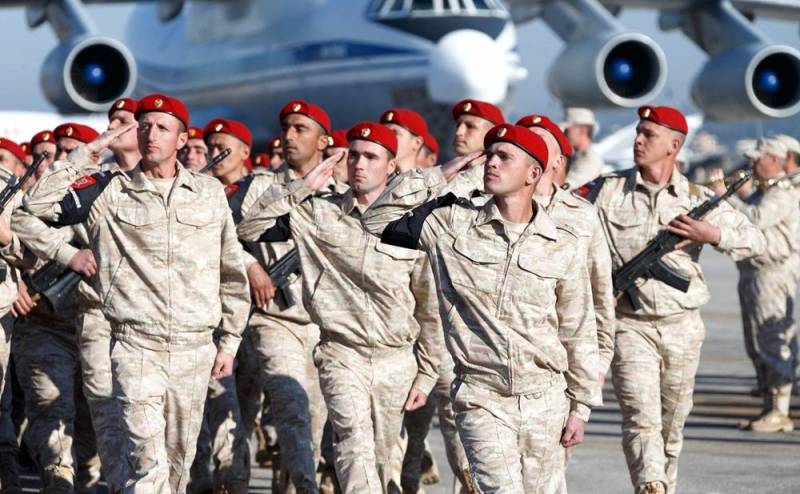 Moscow sends its military to the Golan Heights. How the Israelis will react to the appearance of Russian troops at their borders, the Greek Internet edition decided to find out
Pentapostagma
.
According to official statements from the Russian Ministry of Defense and the Russian Foreign Ministry, Moscow has already sent small units to the Golan. The Russians will conduct joint patrols with the Syrians on the border separating Israel from Syria. At the same time, Israel brought its armed forces stationed in the area into a state of increased combat readiness.
The Russians and Syrians have developed and are implementing a plan to neutralize the jihadists hiding in the area. The military police of the Russian Federation already have five observation posts in the region, which are also controlled by UN peacekeepers.
It is not yet clear how Tel Aviv will react to Moscow's actions, and whether this will affect future Israeli attacks.
The Israelis claim that pro-Iranian forces are operating in this area of ​​Syria. The Israel Defense Forces (IDF) seeks to drive them out as soon as possible, or at least inflict heavy losses on them.
In turn, Moscow decided to use troops in the region to demonstrate its presence as a regulator, and at the same time to stop any Israeli operations on Syrian soil.
Prior to this, the Israeli Air Force launched a series of airstrikes on the positions of the Syrian Arab Army and the Iranian Al-Quds special forces in the region. In Israel, they suspect that the Iranians will definitely want to avenge the murder of their nuclear physicist, which took place in late November 2020 near Tehran. That being said, the Golan is best suited for conflict.
Israel does not want a military confrontation with Russia, it is clearly aimed at countering the Iranian presence. Israelis want to prevent Iranian military build-up at all costs
equipment
on the territory of Syria.
Russia, Israel, Iran, Turkey and the United States are seriously involved in Syria. Therefore, the likelihood of a global conflict over this country is now higher than ever, summed up the media from Greece.