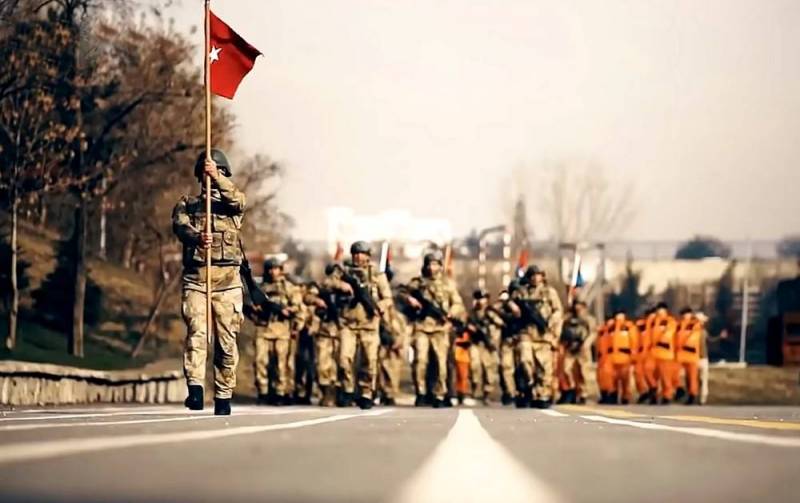 The latest episode of the confrontation in Nagorno-Karabakh clearly demonstrated the strengthening of Turkey's positions and the weakening of Russia's influence in the Caucasus. This was announced on the air of the Ukraine 24 channel by the Ukrainian international expert Ruslan Osipenko.
The political scientist noted that before that the Caucasus was Moscow's zone of influence. However, the situation began to change dramatically.
In the Caucasus, we are witnessing a geopolitical shift. There (in the Caucasus - ed.) Turkey appeared - a new player. This is an imbalance of forces and interests. Russia is unhappy because it will raise the spirit of the Caucasian peoples, who are predominantly Muslim, Turkic
- he specified.
The expert expressed confidence that in the person of the head of Turkey Recep Tayyip Erdogan, the peoples of the Caucasus saw a new leader capable of leading. He added that Tbilisi is already catching up to the union of Ankara and Baku.
Over time, Chechnya and Dagestan may start looking at an alliance with Turkey. The erosion of Russia's influence in the Caucasus has begun. Everybody starts playing their game
- stressed the internationalist.
He drew attention to the fact that Ankara is promoting its pan-Turkism. Turkey is increasing its influence in Central Asia and in certain regions of Russia. Therefore, the expert has no doubts that Ankara will begin to take active steps to "restore the Turkic world", where Turkey will be assigned a leading role.
Note that a little more than a month has passed since
signing
trilateral agreement on Nagorno-Karabakh, and there again
Have begun
shoot.