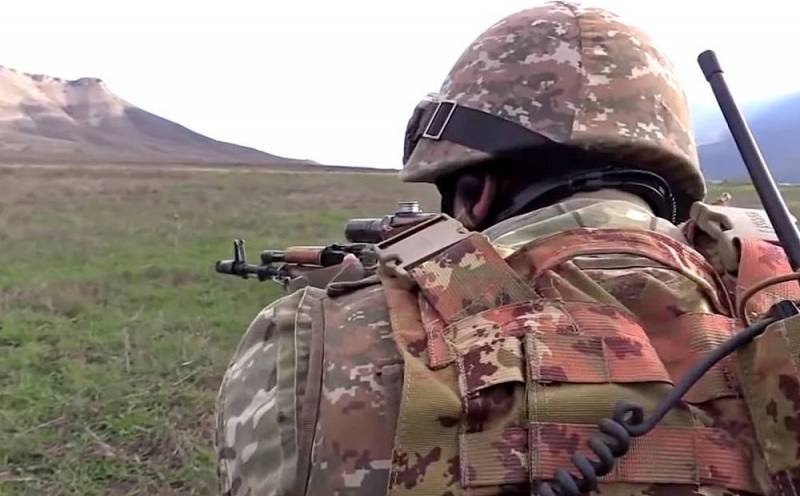 On December 12, 2020, it became known about the first clash that occurred the day before between the Armenian and Azerbaijani military in the region after the conclusion of a trilateral agreement. It happened in the direction of the settlement of Hadrut.
The first to spread the message was the Defense Army of Nagorno-Karabakh. It says that around 20:40 pm on December 11, the Azerbaijani Armed Forces attacked the AOC checkpoint in the southern section of the contact line. As a result of the actions of the Azerbaijanis, three Armenian soldiers received wounds (gunshot) of varying severity.
In turn, the Azerbaijani side stated that the Armenians committed an armed provocation, as a result of which one serviceman of the Azerbaijani Armed Forces was wounded.
At the same time, the Armenian Ministry of Defense announced that on December 12, Baku resumed its offensive in the direction of the villages of Khin Taglar and Khtsaberd in the Hadrut region of Nagorno-Karabakh. According to statements from Yerevan, the AOCs "are taking proportionate actions."
It should be noted that the two mentioned Armenian villages turned out to be enclaves. The rest of the territory is now under the control of the Azerbaijani Armed Forces.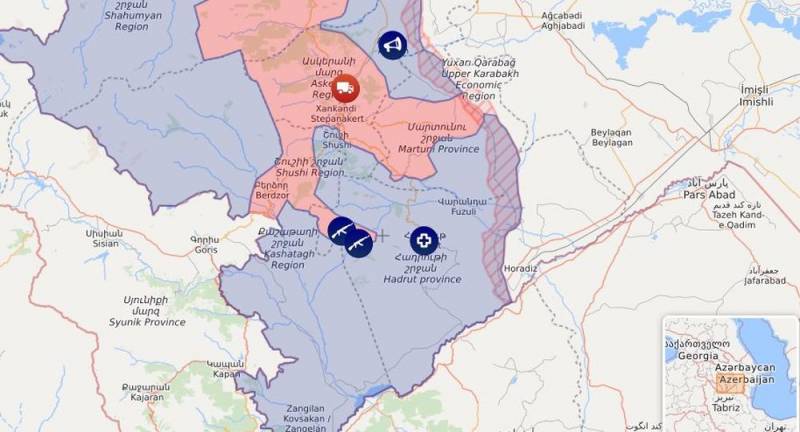 Note that the tripartite agreement of November 10, 2020
provides for
, including the withdrawal of Armenian armed formations from the territory of Nagorno-Karabakh to Armenia and the transfer of a number of territories under the control of Baku. A Russian peacekeeping contingent should be deployed on the territory of Nagorno-Karabakh, which will monitor the observance of peace agreements and the ceasefire.