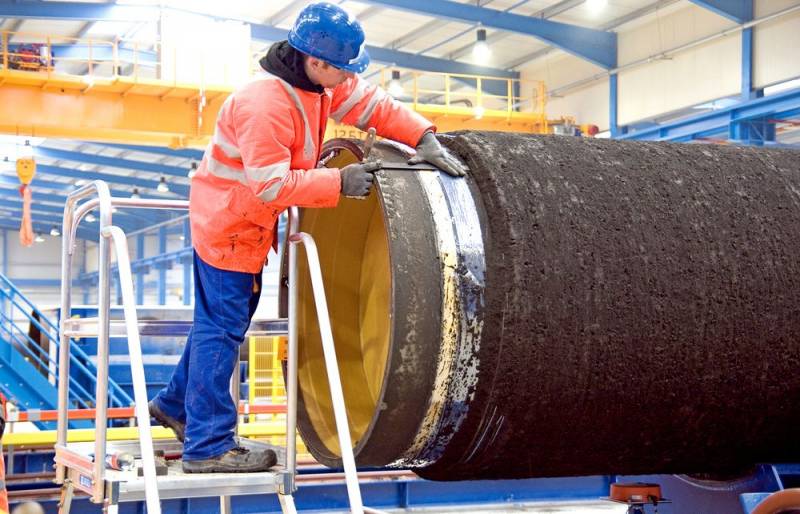 Despite the US sanctions, Russia has resumed the completion of the Nord Stream 2 gas pipeline. The operator company Nord Stream 2 AG announced that TUB "Fortuna" by the end of December 2020 will complete a section in shallow water in the German EEZ with a length of 2,6 km.
Nord Stream 2 confirms the resumption of pipe-laying scheduled for 11 December as noted in the notice to mariners of the Stralsund State Administration of Waterways and Shipping
- told the agency
"EADaily"
in company.
Nord Stream 2 AG stressed that construction work is being carried out in accordance with previously obtained permits and approvals. Additional information will be provided on work carried out in other sections of the gas pipeline.
According to the data of marine navigation resources, Fortuna TUB is located at the construction site. Next to it are the Russian anchor handling operator Katun and the support vessel Baltic Research. The German ships Krebs Geo and Antares are located in the immediate vicinity of the site. They ensure safe operation and guard the 1,25 nautical mile area established by the German Federal Office for Shipping and Hydrography (BSH). There is very busy shipping in those waters.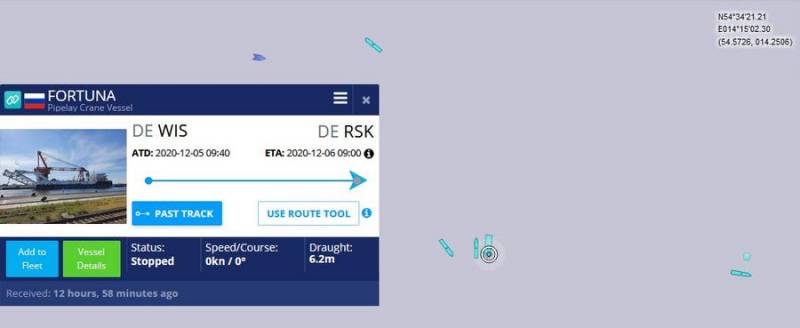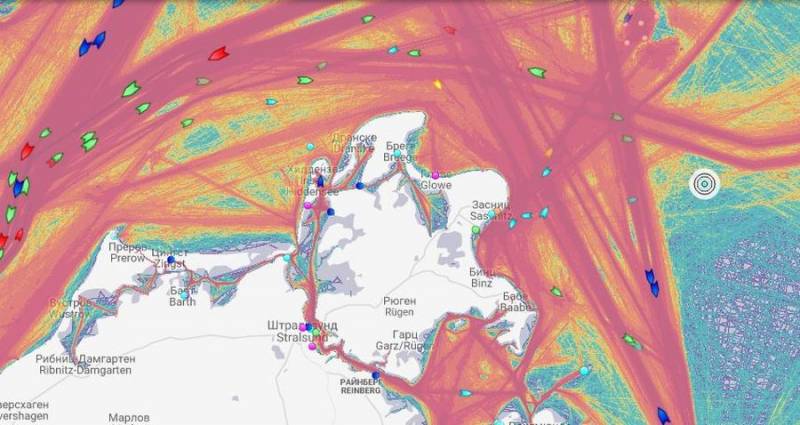 It should be noted that the implementation of the gas transmission project stalled when it remained to lay 120 km in the waters of Denmark and a little more than 30 km in the waters of Germany. The Nord Stream 2 gas pipeline was 94% complete. In December, TUB "Fortuna" will lay 2,6 km of pipes at depths of less than 30 m. After that, in the first quarter of 2021, the completion of the remaining section in the waters of the Federal Republic of Germany with the help of KMTUS "Akademik Chersky" should take place and pipe-laying in the Danish EEZ should begin.
There are also Russian vessels in the southern part of the Baltic Sea: "Ivan Sidorenko", "Umka", "Vladislav Strizhov" and "Finval". KMTUS "Akademik Chersky" conducts sea trials near the Curonian Spit.