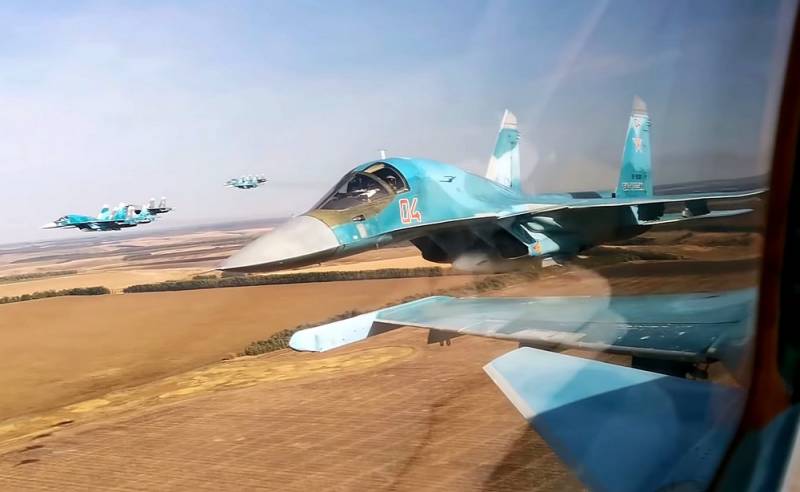 Moscow is stepping up operations against ISIS jihadists (an organization banned in Russia) in the Syrian desert. Dozens of aircraft and special forces are being used, writes the London-based Syrian Observatory for Human Rights (SOHR) NGO.
According to SOHR, on December 10, 2020, 21 aircraft of the Russian Aerospace Forces and 2 aircraft of the Syrian Air Force carried out 35 missile and bomb airstrikes against ISIS positions within the administrative borders of the provinces of Raqqa, Hama and Homs. Simultaneously with massive air strikes, operations of the ground forces of the SAA and special forces of the Russian Federation are underway. They comb the area by sector, identifying and destroying militants.
At the same time, the Syrian and Russian military have not yet commented on this information, and ISIS has not reported losses. Desert War is very specific and agile. Major clashes between Russians and Syrians on the one hand and ISIS fighters on the other are gradually moving from the desert regions of Deir ez-Zor and Homs provinces to the Hama-Aleppo-Raqqa triangle. This is evidenced by the battles of the first decade of December of the outgoing year.
On December 11, Palestinians reported that 2 fighters of the Al-Quds brigade were killed by ISIS terrorists in the Al-Sukhne area (Homs province) northeast of Palmyra. Jihadists are stepping up their operations, including attacks, ambushes and explosions, in every possible way to demonstrate their presence in the region. Meanwhile, the SAA, which is attacking the ground, is trying to end ISIS activities, with air support from the Russian Aerospace Forces.