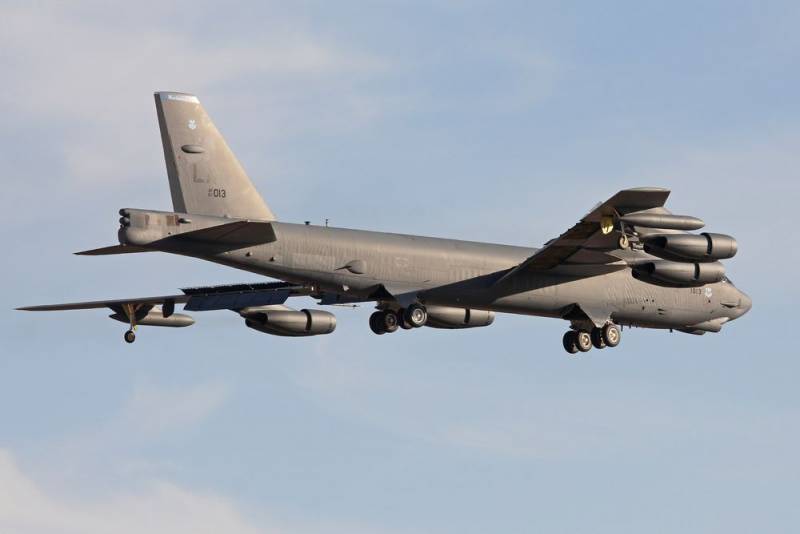 The American media, citing the US Central Command (CENTCOM), report that Washington is building up its strategic forces around Iran and has brought its units to full alert, awaiting an attack from Tehran. The Pentagon remembers perfectly well how the assassination of Iranian General Qasem Soleimani ended in early January 2020.
It should be noted that at the end of November 2020, "unknown terrorists" killed the Iranian nuclear physicist Mohsen Fakhrizade near Tehran. Now Washington fears that Iran will retaliate by striking Israel, the US's Arab allies in the region and US military installations.
CENTCOM commander General Frank McKenzie told NBC News that a pair of B-52H Stratofortress "strategists" flew from Barksdale Air Force Base in Louisiana and completed a mission to "contain Iranian aggression" in 36 hours. They flew over Europe, visited the Red Sea, Saudi Arabia and the Persian Gulf, accompanied by the aviation of the Allied countries.
He emphasized that the B-52s flew counterclockwise around Qatar, all the while staying closer to the western side of the Persian Gulf and outside Iranian airspace. He pointed out that the B-52 "did not drop any bombs," and the mission was necessary so that Iran itself "did not make mistakes and did not allow rash actions."
The general added that the situation is difficult, "but that does not mean that the Iranians are going to do something." The US is doing everything possible for the Iranians to think twice before doing anything.
We do not seek conflict, but we must remain in position, responding to unforeseen circumstances or countering aggression. The bombing mission was not carried out for provocation. It demonstrates that we can quickly deploy reinforcements here and we have global reach and our regional partners support us.
He summed up.
Note that in November, CENTCOM deployed a squadron of F-16 fighters from the Spangdahl airbase in Germany to the Al-Dafra airbase in the UAE "to contain aggression and ensure security and stability." The 480th Squadron of the 52nd Regiment is engaged in "aviation training for combat operations."