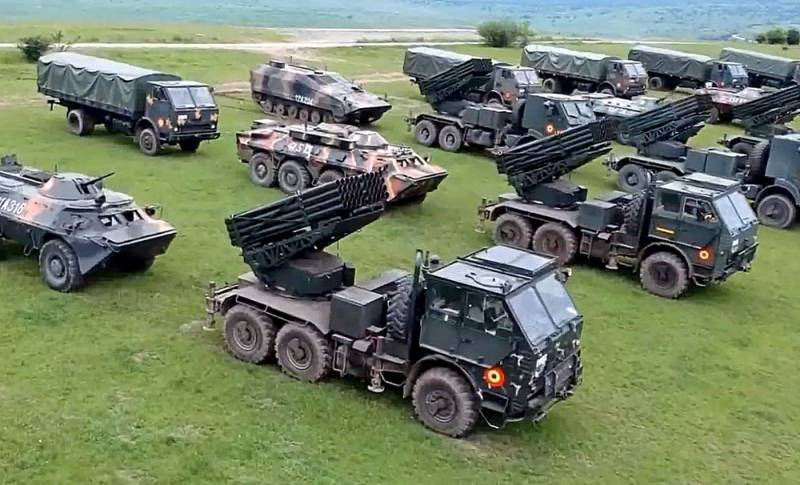 Relations between Romania and Russia are becoming more and more tense, and Bucharest sees itself as a powerful NATO outpost against the threat from the east. This opinion is contained in a new article from the Romanian site True Story Project.
The publication notes that in the recently adopted parliamentary strategy for national defense, the authorities made large-scale military commitments, including increasing defense spending by 2% of GDP, increasing the American presence in the country, and promoting NATO initiatives.
In a regional sense, Romania considers it important to support the Western Balkans and the Eastern Partnership countries, especially Moldova.
Bucharest still sees the main threat to itself in the east.
The National Security Strategy for 2020-2024 does not contain elements that would be completely new compared to the previous version. However, one innovation is worth noting - the emphasis on the importance of Russia as a factor of destabilization in the Black Sea region, forcing Bucharest to increase its defense potential and strengthen defense cooperation with the United States, the EU and NATO.

- the text says.
The article says that the annexation of Crimea to Russia instilled terror in the ruling circles of Romania. At the same time, the course of the Black Sea country provokes a sharp reaction from Moscow.
Since joining NATO, Romania has been constantly working to increase the number of US forces based on its territory. The current infrastructure is constantly being modernized
Bucharest called on Washington not only to increase the scale of its presence, but also to change the format of the latter to a permanent one, believing that this will give impetus to investments in the military infrastructure of Romania

- noted in the publication.
Over the next 20 years, more than 2,5 billion euros will be spent on the modernization of the Mikhail Kogalniceanu airfield (which is actively used by the Americans as a transport hub). Another 200 million is planned to be invested over five years in Campia Turzi Air Force Base.
To win the favor of the Americans, Romania is ready to purchase American weapons at an accelerated pace, gradually approaching the top in the list of buyers. In particular, we are talking about the Patriot air defense system.
In response, the Donald Trump administration has strengthened the protection of such a loyal ally, in particular, by transferring a brigade equipped with Stryker armored personnel carriers, previously withdrawn from Germany, to Romania.
The Stryker Brigade is a large mobile force in the US Army, and its deployment along the Black Sea gives the Americans greater operational flexibility to deter Russia from [possible] Russian advance into Ukraine from Romania.

- says the publication.