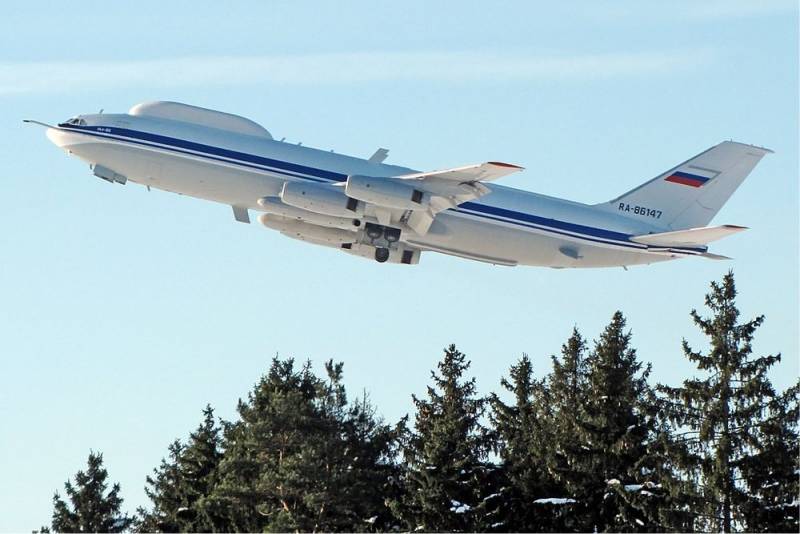 The Doomsday plane, robbed in Taganrog in early December 2020, could not reveal any secrets about Russia's defense capability. The aforementioned Il-80 air command post stood idle for 10 years, it was dismantled and unsuitable for work as intended.
The base of this aircraft is the Chkalovsky airfield (Moscow region). In 2019, he flew to the Rostov region to the facility of TANTK im. Beriev. In total, Russia has four such boards.
<…> But this particular aircraft (r / n RA-86149) was ferried to Taganrog last year. Its fate has remained unclear until now - write-off with utilization or repair. One way or another, he could not perform tasks as intended.
- told the publication
"Profile"
source in the defense industry.
He drew attention to the fact that for the entire post-Soviet period there was no information about the repair or modernization of this aircraft. The source clarified that the supports under the tail section, which are visible in the footage from the scene of the emergency, are usually placed to maintain balance (balance) when dismantling the equipment in the front section. However, the aircraft's inability to perform its main function cannot be an excuse for what happened in Taganrog.
According to the source, the incident showed that the level of protection of the company's airfield is absolutely insufficient, because a combat aircraft with new equipment could be in place of the robbed side. He added that the aforementioned enterprise also undergoes repair and modernization of AWACS A-50, anti-submarine Il-38 and Tu-142, as well as other special-purpose vehicles. Access to these aircraft by unauthorized persons can be just as damaging. Therefore, the incident should become a reason for strengthening the security of the facility, with the assignment of these tasks to the RF Ministry of Defense. Since the planes are military, then the servicemen must protect them.
Note that what happened
caused
concern and concern even in the West.