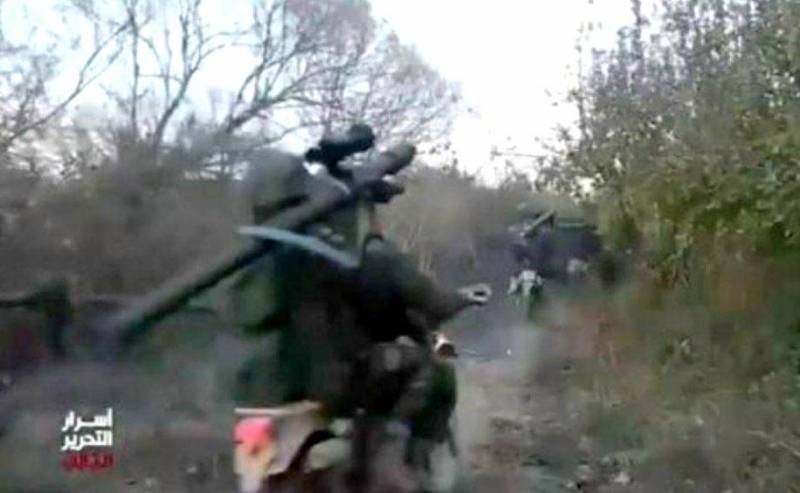 According to Israeli media, Hezbollah units use the latest Russian 9K333 Verba (SA-29) portable anti-aircraft missile systems, which entered service with the Russian army in 2014. This is reported by the Israeli resource Nziv.
According to published data, such Russian MANPADS appeared at Hezbollah in 2016 - they were found in video footage taken during a military parade during the Battle of Kotsire.
The main thing that distinguishes the Verba from the previous generation of Russian air defense systems is the multispectral thermal optical homing head, thanks to which the missile can distinguish a given target from passive thermal traps. "Verba" is able to see the target in three frequency ranges, so it can find drones and missiles emitting weak thermal radiation even when the enemy uses searchlights and laser blinding light sources.
To date, most of the combat characteristics of a modern missile system are classified, and the information already published indicates that the new MANPADS is capable of hitting targets at a distance of 6,5 km and at an altitude of about 4,5 km.
It should be noted that the quality of the published footage does not allow us to accurately identify the type of MANPADS on the shoulder of a Hezbollah fighter. However, the outlines of the complex are very similar to the Chinese QW-18, which was first shown about 5 years ago.
Probably, the Israeli press is deliberately stirring up hysteria in anticipation of a possible strike on Iran and subsequent clash with a Lebanese militant group.