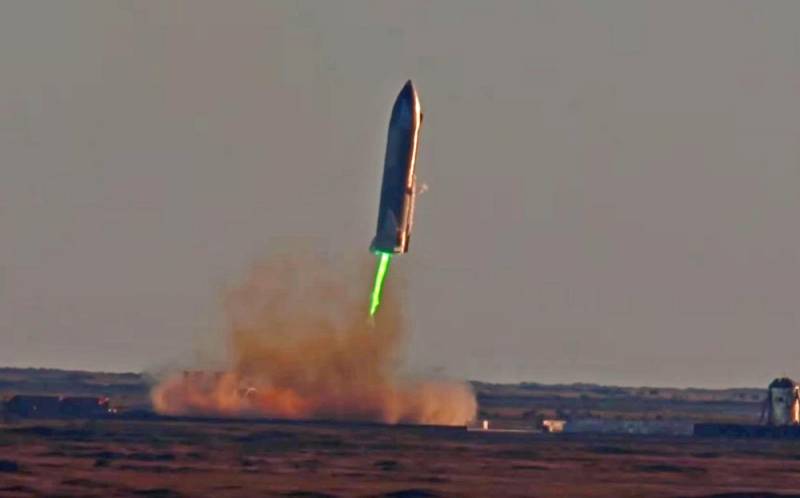 Today, December 10, SpaceX conducted regular tests of the promising Starship spacecraft. The corresponding broadcast was conducted on the official You-Tube channel of the company.
As part of the current mission, the SN8 prototype was supposed to jump 12,5 km and land smoothly on the site. The tests were carried out in Texas (USA). The ship successfully climbed to the required altitude and began a controlled descent. However, when it touched the ground, the device exploded. Fortunately, no one was hurt as a result of the incident.
Later, the head of the company, Elon Musk, spoke on his Twitter about the causes of the accident. According to the businessman, the pressure in the fuel tank dropped during the flight. As a result, the prototype ship descended at too high a speed, leading to a fire and explosion during landing.
However, Musk does not consider this mission a failure. On the contrary, in his opinion, the launch can be considered successful, since the ship climbed to a given height and the engineers managed to collect all the necessary data.
Recall that the Starship & Super Heavy project provides for the creation of the world's first reusable super-heavy rocket of a new generation with a manned spacecraft as the second stage. In the future, the device is planned to be used to conquer deep space. In particular, it is on this rocket that Elon Musk "dreams" of delivering the first people to Mars.