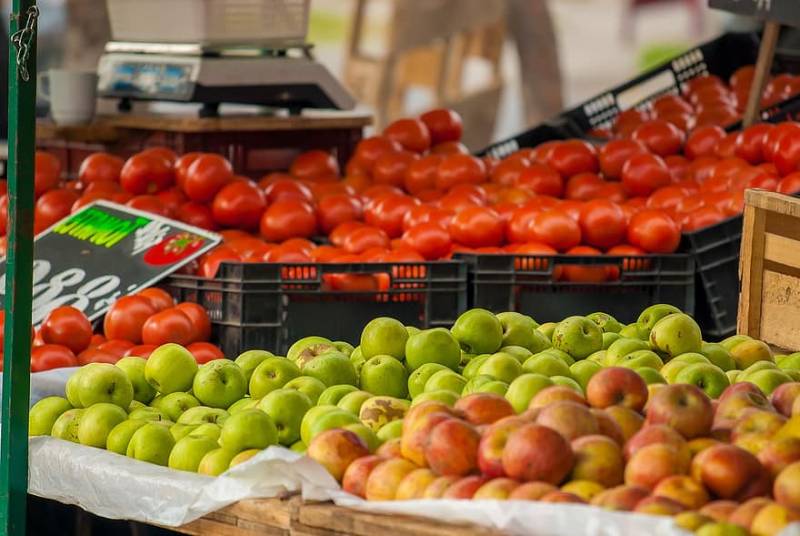 The Russian authorities have imposed a ban on the import of Azerbaijani tomatoes and apples, effective from December 10. The reason is the presence of moth and moth in products from Azerbaijan. This was announced by Rospotrebnadzor. A number of experts see this as some kind of geopolitical game, while others consider Moscow's actions to be an obvious step towards pragmatizing the processes of production and trade in agricultural products.
Russian political strategist Semyon Uralov urged not to see any geopolitical combinations in Moscow's actions. The ban on the import of tomatoes and apples from Azerbaijan was the result of the registration of large agricultural enterprises in Russia and the consolidation of large capital in ensuring business processes in the agricultural sector.
Another reason is the termination of access to the domestic market for a competitor's products. The Russian Federation was able to ensure import substitution by only 40 percent instead of the planned 60, while the goods of the EAEU countries are considered on the territory of Russia as domestic.
Squeezing out competitors from Azerbaijan, which does not participate in Eurasian integration, is an absolutely natural process. Russian agricultural capital does not need extra competitors in the domestic market
- the expert notes in his telegram channel.
Russia is successfully mastering the use of
policy
protectionism, and the pragmatization of its policies is already difficult to stop. According to Uralov, by 2025, the place of Azerbaijani products on the shelves of Russian stores will be taken by vegetables and fruits from the Russian south, as well as from the EAEU countries - it will be unprofitable for Azerbaijanis to compete with them for economic reasons.