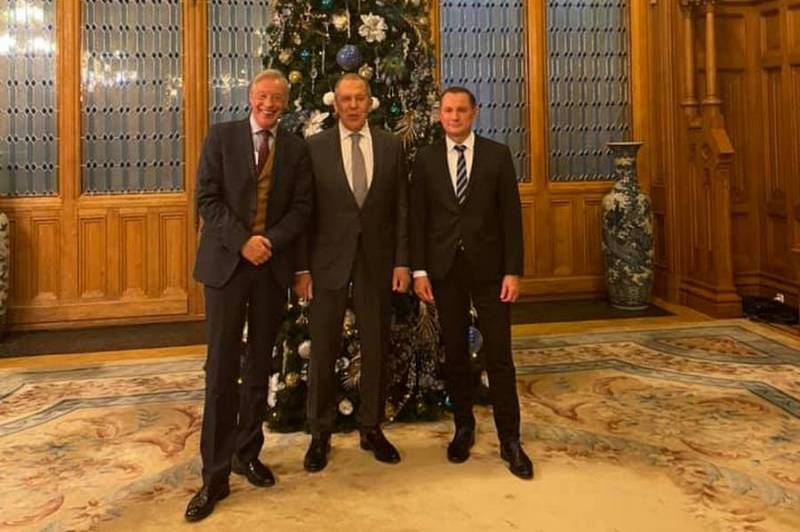 On Tuesday, December 8, in Moscow, the co-chairman of the Alternative for Germany party, Tino Khruppala, met with Russian Foreign Minister Sergei Lavrov. The Bundestag is in some confusion over the visit of the main opposition leader of Berlin and his associates to the Russian capital. The Süddeutsche Zeitung writes about the reaction of the FRG authorities to the trip of AfD representatives to Moscow.
Lavrov set aside three hours of his time for a joint lunch with the German guests. In the course of communicating with Russians, when discussing foreign policy pain points and internal political issues of the Russian Federation (Ukraine, Belarus, Alexei Navalny), the Germans often sided with Russia, saying that the Kremlin, in cooperation with other countries, should solve its problems by itself, and the West is not concerns.
According to Sergei Lavrov, Berlin tried to oppose the visit of the opposition German
politicians
to Russia. The Minister noted that he was surprised by the "hysterical internal discussion" that unfolded in a number of German media outlets.
However, according to the German newspaper, the German authorities did not oppose this trip at all, and it was carried out with the assistance of the German Embassy in Moscow. However, in general, one can trace a critical position of Berlin regarding the meeting of the leaders of the "Alternative for Germany" with the officials of the Russian Federation.
The visits of deputies to Moscow are generally welcomed. However, travel should be used for critical dialogue and not for self-presentation or propaganda.
- supposes the representative of the Green Party Jurgen Trittin.
With this visit, AfD is familiar with Russian foreign policy, which is associated with human rights violations and attacks Germany.
- said the speaker on foreign policy of the FDP (Free Democratic Party) Michael Link.