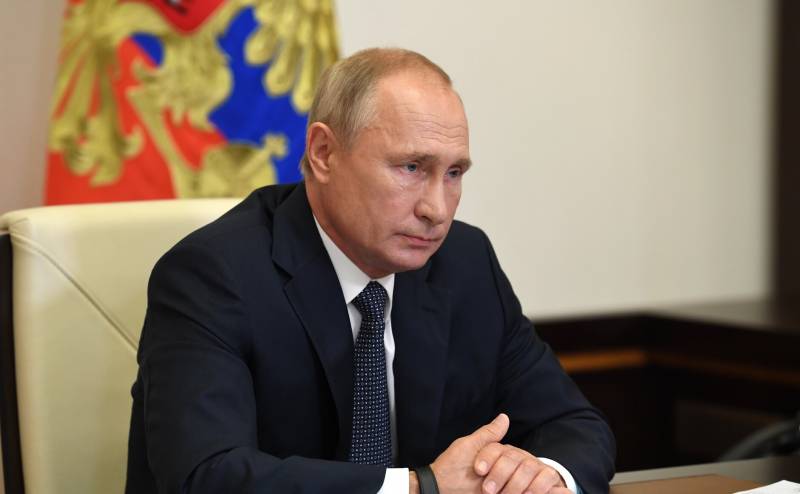 The authorities are trying to hide from the people of Russia that Vladimir Putin is not in Moscow, but in his Sochi residence. An office was set up on the Black Sea coast, in terms of its internal setting, it does not differ from the president's office in the capital, so on television it seems that the leader of Russia is in Moscow. The German magazine Spiegel writes about this.
According to the Proekt.media research platform, the Kremlin goes to great lengths to make Russians believe that their president is in Moscow. In fact, he is located in the Sochi health resort on the Black Sea coast. It became known from Putin's entourage that an office space was created in his Black Sea residence Bocharov Ruchey, which is an exact copy of his office in the Moscow suburban residence of Novo-Ogarevo. The lamp, table, parquet floor, pencil holder, telephones, chair cushions - everything is located the same as in the capital's office.
Putin's meeting with VTB head Andrei Kostin on October 29, apparently, took place not in Moscow, as the Kremlin stated on its website, but in Sochi. According to Proekt.media, the same applies to the November 2 video recordings. This explains why Putin left for St. Petersburg on November 3, not from Moscow, but from Sochi.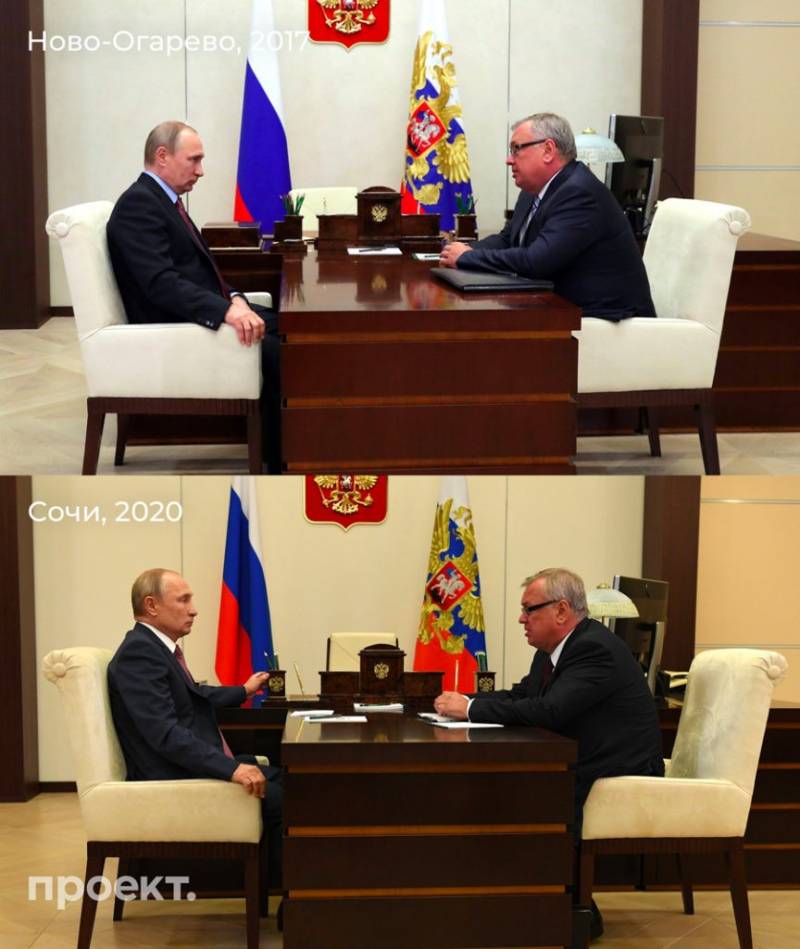 Putin has been on the Black Sea coast since at least the end of summer. Everyone expected the second wave of the pandemic, and, according to the Kremlin's plan, at such moments people should be sure that Putin is not leaving the Russian capital.
- believe in the media.
Two sanatoriums have been reserved for visitors to the Russian leader in Sochi, where guests are to spend two weeks in quarantine before meeting with Putin.