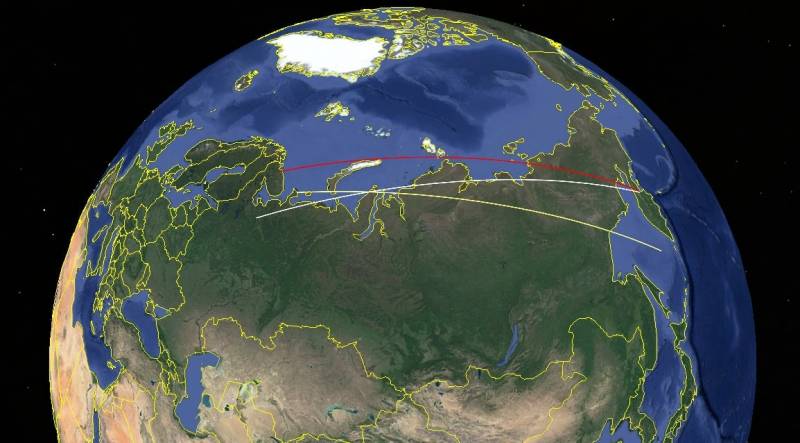 According to a number of sources, Russian strategic missile forces will launch massive ICBM launches in the coming week. During the Thunder-2020 exercise, the sea and land components of the Russian nuclear triad will be involved.
In particular, a missile launch is planned from the Sea of ​​Okhotsk zone at the Chizha training ground in the Nenets Autonomous Okrug. The Russian nuclear-powered submarine of Project 667BDR Kalmar K-44 Ryazan is likely to launch the R-29RKU-02 two-stage ballistic missile.
Also, the missiles will be launched from the Barents Sea area towards the Kura test site of the Russian Aerospace Forces, located 500 km north of Petropavlovsk-Kamchatsky. Probably, within the framework of combat training, the Russian nuclear-powered strategic submarine of the 4th generation K-549 "Prince Vladimir" will launch a solid-propellant ballistic missile "Bulava".
From "Plesetsk" towards the Kura can carry out launches of RS-24 "Yars" or mobile "Topol-M", as well as "Topol-M" or "Yars" mine-based. The Sirena or Sirena-M missile system can also be activated to launch a command missile.