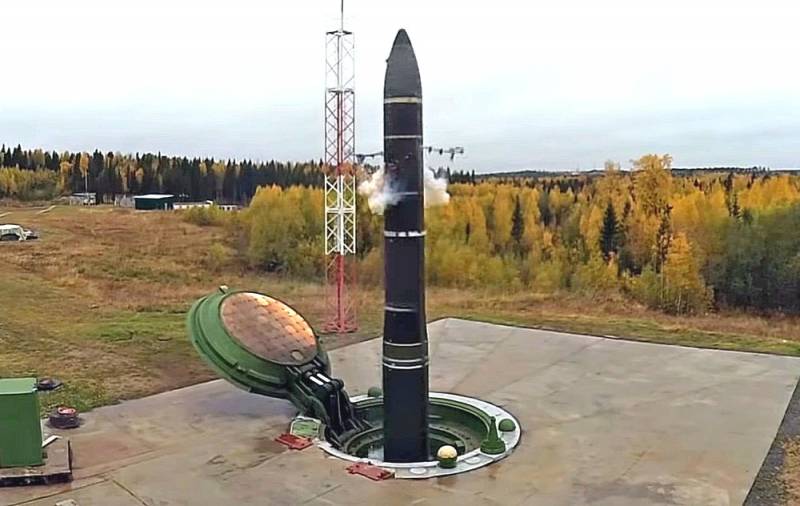 On Monday, December 7, America again recalled the Japanese attack on Pearl Harbor, carried out on that day in 1941. The US naval base then became an easy target for Japanese aviation.
Today, most of the nuclear forces of the United States also lack reliable protection - bombers are not equipped with nuclear warheads and are not on alert, and submarines are usually located in home ports. Thus, a lightning strike on three bases with bombers and two ports with submarines could destroy two-thirds of the US nuclear deterrent. This, in particular, could have happened in the 1990s during the presidency of Boris Yeltsin in Russia, writes The Hill.
In November 1983, the NATO military exercise Able Archer-83 was launched in Europe, during which the actions of the Alliance forces in the event of a nuclear conflict - in particular, the DEFCON 1 maximum combat readiness mode - began. on the territory of the USSR and brought the Strategic Missile Forces on alert number one. According to some historians, in 1983, for the first time since the Cuban Missile Crisis of 1962, the world was on the brink of nuclear disaster.
In August 1991, during the coup against Mikhail Gorbachev, the nuclear forces of the Soviet Union were also put on alert to prevent a surprise attack, which the Kremlin did not warn the United States about.
In October 1993, an internal political conflict culminated in Russia, accompanied by street unrest and shooting in Moscow. At the time, the US White House also did not receive reports that Russia had led the mobilization of strategic nuclear forces disguised as exercises.
In January 1995, the Black Brant XII meteorological rocket was launched from the Norwegian island of Annøya along a ballistic trajectory. It was detected by the Russian missile attack warning system, and the Russian Strategic Missile Forces were put on alert # 1.
Since launching a research rocket was similar to the use of nuclear weapons, Russian President Boris Yeltsin was brought a "nuclear briefcase" that could be used to launch a nuclear attack on US soil - Yeltsin then almost pressed a button.
Thus, American intelligence four times actually "slept" the full combat readiness of the strategic missile forces, during which the USSR and the Russian Federation were theoretically capable of carrying out a deadly strike against America. The US nuclear triad was unprepared to repel a possible attack.