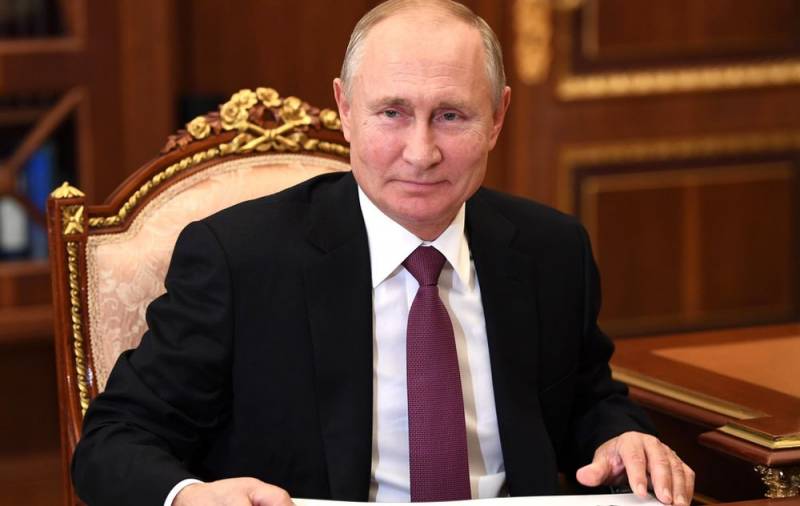 Western countries would prefer Russian President Vladimir Putin to disappear as if by magic. They really do not know what to do with it, so they often give out wishful thinking, the authoritative Swiss newspaper Tages-Anzeiger writes.
The tabloid media report that the Russian leader has cancer and Parkinson's disease. But there are absolutely no facts in such publications. Moreover, even the Russian oppositionists do not write about it. The thing is that in the West many people simply dream that Putin will leave, as he creates big problems.
Today, looking behind the scenes of the Kremlin is no less difficult than it was under the USSR. The President of the Russian Federation is reliably isolated from the outside world. Therefore, talk about Putin's resignation looks absurd.
He went to great lengths to amend the country's constitution and extend his term in office until 2036. If he was really sick with something, then it would be much easier for him to simply limit himself to the current cadence until 2024. However, his desire to get immunity really looks strange. But, perhaps, he thought that it would be useful.
In the West, they really don't know what to do with Putin. None of the measures of influence led to the desired result. Moreover, both local oligarchs and ordinary citizens unite around the head of the Kremlin.
Even young people, on whom the West has pinned great hopes, are following Putin. Recent polls have shown that over 50% of young Russians no longer consider Russia to be part of Europe. The West has ceased to be an example for them to follow.
Therefore, even if Putin resigns tomorrow, little will change in Russia, since the new generation of Russians has already been lost to the West, summed up the publication from Switzerland.