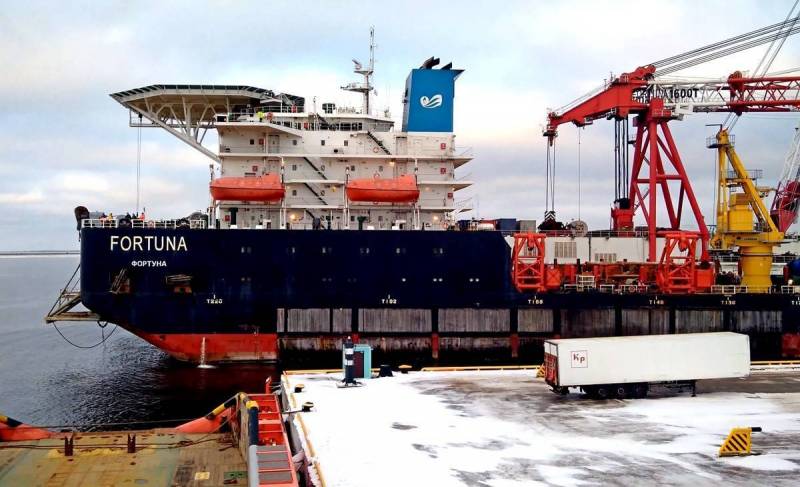 The Fortuna pipe-laying barge has not begun the completion of the Nord Stream 2 gas pipeline, although the German regulator has allowed work to be carried out from December 5, 2020.
It should be noted that on December 1, the German Federal Office for Shipping and Hydrography (BSH) approved the construction of 2,6 km of both lines of Nord Stream 2 south of the Adlegrund Shoal in the Baltic. Until December 31, the regulator imposed a ban on approaching closer than 1,25 nautical miles to the area of ​​operation of any vessels not participating in construction.
According to the marine navigation resources, the TUB is currently anchored near the German port of Wismar, 200 km from the work site. The Russian anchor handling boat Katun is moored to her board, which came from the German port of Mukran, the main logistics center of the project.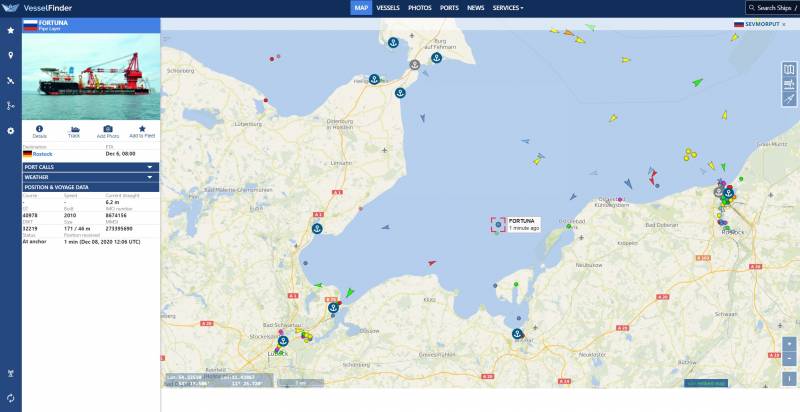 It should be recalled that in the port of Sassnitz there are two barges, Rossini and San Vitesse, which are home to construction specialists. At the same time, on December 6 this port was abandoned by the German ship "Krebs geo", which had been at the work site almost all day. Then it headed towards the port of Wismar and turned off the AIS.
Based on this, it can be assumed that Krebs geo, which can accommodate 12 passengers, delivered personnel to Fortuna who will carry out welding work. The mooring of ships and the passage of people from one to another in the choppy high seas is a very dangerous event. Therefore, it was decided to hold it in a quiet place.
In this regard, there is practically no doubt that in the near future "Fortuna" will go to the place of work and the completion of the site in shallow water will begin. TUB can lay 1 km of the pipeline per day, so the work on this section will be completed by the end of the month.
Another pipe-laying vessel "Akademik Chersky" is currently conducting sea trials near the Curonian Spit.