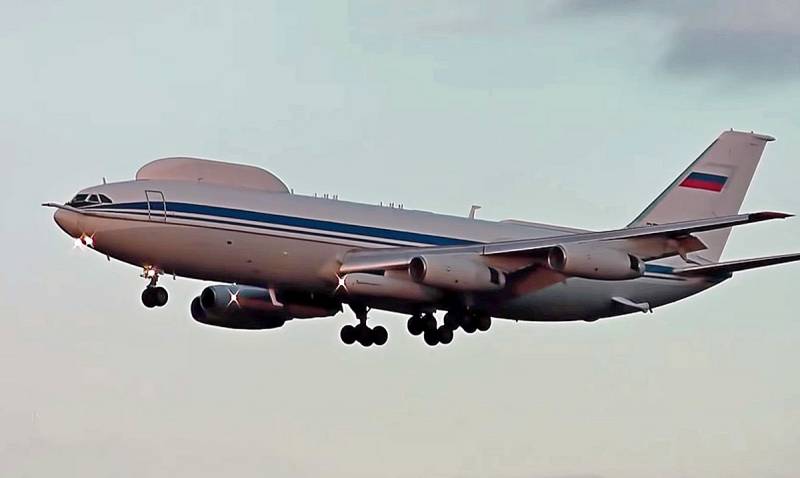 Unidentified persons entered one of the Russian Doomsday Il-80 aircraft (NATO classification: Maxdome), detailed information about which is classified, and stole radio equipment from it. The theft of equipment took place on board a strategic air command post designed to operate in a threatened period and during conflicts of any intensity, including nuclear, writes the American edition of The Drive.
Russian media reported that this Il-80 was sent for repairs and was at one of the airfields in the Rostov region. But when exactly "unknown persons opened the cargo hatch" and stole what is called "radio equipment" was not given. It was clarified that an investigation was underway and law enforcement officers talked with representatives of Beriev's company.
In this regard, it can be assumed that the plane is located at the facility of this company in Taganrog near the Sea of ​​Azov and the emergency happened there. Beriev's company is not only a well-known design bureau and manufacturer of amphibious aircraft, it is also responsible for equipping and modernizing the equipment of some special aircraft.
The Russian military has four Il-80s, which are based in Chkalovsky (Moscow region), together with Il-82 relay aircraft. They are assigned to a special unit of the Airborne Forces, which is subordinate to the National Center for Defense Control of the General Staff of the Russian Federation.
In the event of a full-scale war, the Il-80 will carry the country's leadership. In peacetime, this is done by a civil organization - SLO "Russia". IL-80s have good protection against the consequences of a nuclear explosion and are a fully integrated part of the Russian nuclear forces control system. The head of state, while on board such an aircraft, will be able to give an order to use nuclear weapons and make other important decisions.
Since 2008, the Russians have been modernizing these aircraft. It is known that the new equipment has already been installed on at least two Il-80s. So it is likely that the plane? located in Taganrog and becoming a victim of kidnappers, flew there to replace old equipment with new.
It is not surprising that the type of "radio equipment" stolen from the Il-80 in Taganrog has not been disclosed. There were attempts to pass off the incident as "theft of scrap metal." Perhaps the most important elements were previously removed from the aircraft, or at least protected from prying eyes.
The break-in could not jeopardize the structure of Russia's strategic command, because this aircraft was not in a state of readiness or any normal operation. However, the fact that intruders have entered this plane - a strategic asset that is of key importance for the nuclear deterrence of the country, and even at such a facility - raises alarm and serious concern.
The level of security at Russian airbases also raises a number of questions, especially those that have a dual purpose - that is, used by both military and civilian aircraft.