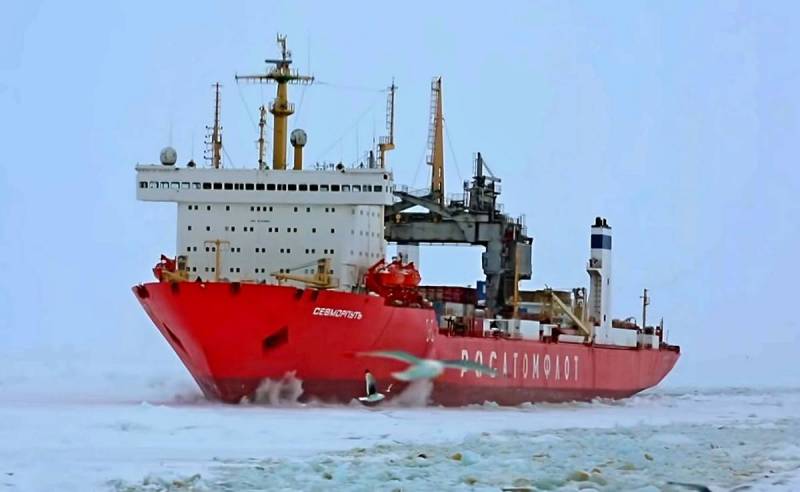 The world's only operating atomic civilian lighter-carrying ship "Sevmorput" broke down on its way to Antarctica. Now the Russian ship, together with the cargo, is returning back to St. Petersburg. This is reported by the Internet edition N + 1 with reference to the FSUE Atomflot, which owns the ship.
On November 1, Sevmorput was supposed to deliver modules to Tala Bay (Antarctica), from which it was planned to build a new complex of buildings for the Vostok station. Since the 50s of the last century, the equipment and infrastructure of the latter have worn out, and many buildings have gone deep under the snow.
However, at the end of October, the lighter carrier "got stuck" off the coast of West Africa. The reason for the stop was the damage to the rudder group: the vessel lost one blade of the propeller, and the second (opposite) had to be cut to avoid imbalance.
Upon completion of the above-mentioned works, "Sevmorput" passed sea trials and on December 2 went back to St. Petersburg. The ship is now moving at a speed of 10 knots. At the same time, its maximum speed in good condition reaches 20 knots.
According to the head of the Russian Antarctic Expedition Alexander Klepikov, the next mission to deliver modules for Vostok station may take place next fall. However, much will depend on the epidemiological situation.