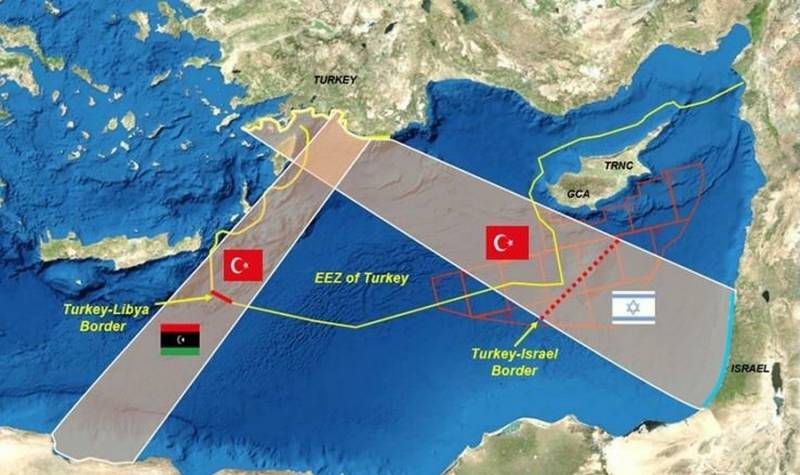 Turkey plans to offer Israel to conclude a new border agreement in the Mediterranean Sea, providing for Israeli control of gas fields in the region in exchange for Tel Aviv's refusal of military
political
support for Greek Cyprus. The details of Ankara's proposal are not yet known.
In November 2019, Turkey and Libya signed an agreement, according to which Ankara considers almost the entire eastern Mediterranean Sea its zone of economic influence. In May 2020, Turkey announced plans for mining operations west of Cyprus, alarming Athens and Nicosia. In response to the active actions of the Turkish authorities, Greece and Egypt created their own
economic
zone by signing the corresponding agreement on August 6, 2020.
The confrontation between Ankara and Athens for control of the oil and gas-rich Mediterranean shelf escalated this summer when the Turkish exploration ship Oruk Reis, accompanied by five warships, sailed into the disputed sea region. The Greek military fleet moved into the area of ​​operation of the Turks. France, as well as Cyprus and Israel took the side of Greece.
Turkey's deal with Israel could greatly influence the balance of power in the struggle for the resources of the Mediterranean. Who will benefit from the new agreement between the regional powers, the near future will show.