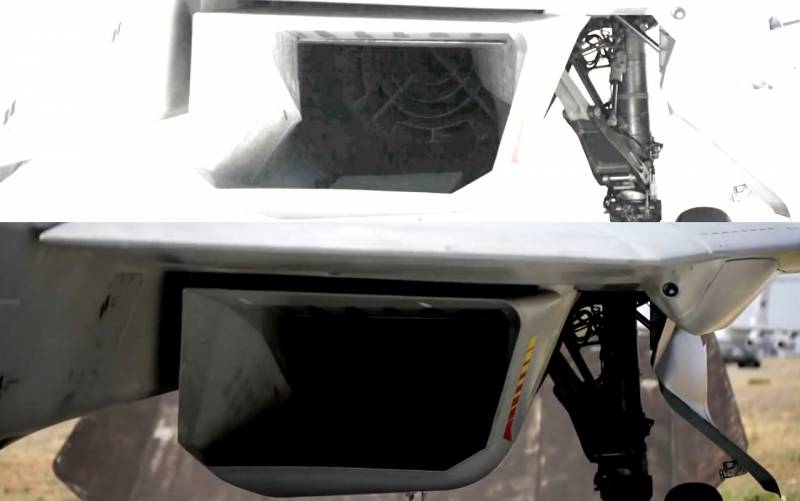 Photos with the design features of the air intake of the fifth generation Su-57 fighter have appeared on the network. It is noted that this is the first "official" large-scale demonstration of this structural element of a low-visibility aircraft.
The photo shows a special KRR grating - (coaxial radial grating).
We are talking about a special design that allows you to reduce the "radar" signature of a combat aircraft. It is specially placed in its air intake. In this case, the CRR itself (radar blocker) is made of radio-absorbing material.
Earlier, there was a controversy about the air intakes of the Su-57. They consisted in the following: will Russian aircraft designers use the experience of their American colleagues from Lockheed Martin, who created the S-channel, leading to a decrease in visibility? This option excludes the so-called direct frontal transmission of LCDs (engine compressor blades).
Technology
the Americans implemented it on their F-22.
If the new photo corresponds to the final version of the Su-57 model, then we can state that the dispute is over: Russian aircraft designers did not bother with the S-channel. Instead, the aforementioned coaxial-radial array is used as a radar blocker.