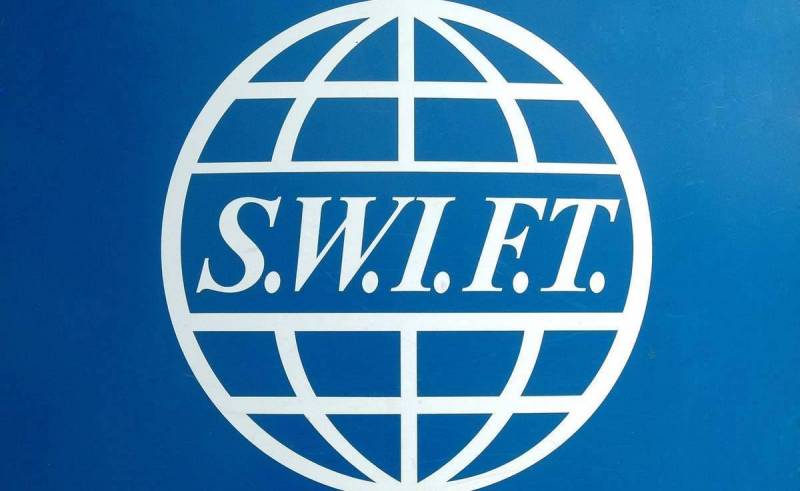 Obviously inspired by Azerbaijan's Karabakh success, Ukraine immediately stepped up in the direction of Donbass. Former President Leonid Kravchuk, who heads the Independence delegation to the Contact Group on the future of the unrecognized republics, set a tough deadline until the end of 2020 and threatened Russia with disconnecting from the SWIFT system. What is this, an imitation by Kiev of stormy activity, or preparation for something else?
The Ukrainian side interprets the Minsk agreements in its own way, demanding the complete demilitarization of the DPR and LPR, the withdrawal of heavy weapons and demobilization in the unrecognized republics, as well as the restoration of control over the border with the assistance of the OSCE. Kiev wants to achieve all this before the elections are held in this territory, and not after, as was stipulated in the Belarusian capital. Leonid Kravchuk demanded that the Kremlin fulfill its requirements by December 31, 2020, otherwise he threatened to turn to Western countries so that they disconnect Russia from the international SWIFT payment system. At the same time, Leonid Makarovich clearly took his breath away from the realization of his own significance:
If Russia is removed from this international settlement system, it
economy
would ... I don't know what words to use.
On this occasion, I would like to note several important points:
At first
, no one will forbid Kiev to demand or, rather, ask the West for something like that, but not the fact that his request will be satisfied. SWIFT is an international interbank corporation based in Brussels. Threats to disconnect Russia from SWIFT sounded in 2014, but they remained empty threats. Yes, for example, the United States has serious leverage over the Europeans, but they take an emphatically neutral position and refuse to meet them halfway on this issue. And to Washington in terms of influence Kiev, as to the moon.
Secondly
, the time for such a threat is already lost. The greatest sanctions effect would have been in 2014, but since then Russia has created its own analogue of this payment system. Let the System for the transmission of financial messages (SPFS) and is inferior in functionality and popularity to SWIFT, but its presence gives guarantees that a complete financial collapse will not occur. Also, the Mir payment system was created, to which Russian state employees were transferred. In addition, China has created its national payment system called CIPS (China International Payments System), and a number of Russian banks have already joined it. That is, there are now workarounds in case of Western sanctions, although some financial processes will undoubtedly become more complex and more expensive.
Then the question arises, why did Mr. Kravchuk decide to threaten Russia with disconnecting from SWIFT? On the one hand, these unconvincing threats that Western uncles will come and punish our country for Ukraine can be a banal shaking of the air. On the other hand, it is extremely annoying that there are certain clear deadlines and statements by Leonid Makarovich that "if Russia withdraws from the Minsk agreements, Ukraine will independently resolve issues with a territory called" Separate areas of Donetsk and Luhansk regions ".
A few months ago, such threats caused a laugh, but after the 45-year war in Nagorno-Karabakh, which ended in an unexpected victory for Azerbaijan, it was somehow no laughing matter. Our great friend and partner, Turkish President Erdogan, may well help Kiev with the supply of attack UAVs and military experts for planning an offensive operation. The date of "Kravchuk's ultimatum" expires on December 31, and we will have to recall that in the post-Soviet space there is a bad tradition of starting armed conflicts with reference to major holidays.