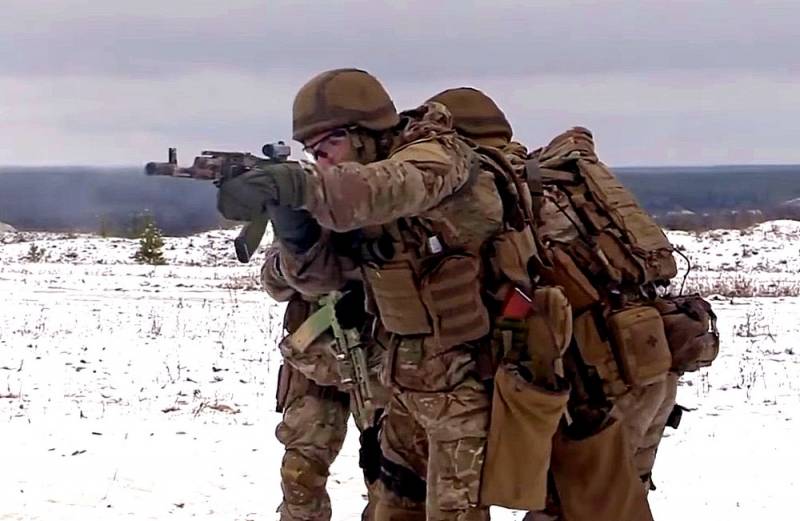 On Friday, December 4, a group of armed men tried to cross the Russian-Ukrainian border from Ukraine. An exchange of fire broke out between the violators and the Russian border guards, during which one of the breakers was killed. According to media reports, the eliminated attacker was not a smuggler, as previously assumed, but a fighter of a foreign special forces.
According to the source, the Ukrainian special services carried out an operation to capture a Russian citizen associated with the activities of the PMC. To transport it to Ukrainian territory, an attempt was made to illegally cross the border with the Russian Federation.
Having faced the border guards of the FSB, shooting began, as a result of which one of the soldiers of the Ukrainian special forces was killed - his body was evacuated by the Russians. Russian citizen captured by Ukrainians was released
- the source said.
Apparently, one Ukrainian group was supposed to transfer a Russian citizen to another, located on the border of the two states.
In turn, according to Colonel Sergei Goncharov, head of the International Association of Veterans of the Alpha Anti-Terror Unit, the recent events on the border between Ukraine and Russia are a clear provocation of the Ukrainian side.
Ukraine is preparing for military action to take control of territories that refuse to obey it. I do not see the moments that could bring danger to Russia. This is the first such incident at the border in many years. And the cases of the work of the Ukrainian special services in Russia should be considered separately.
- Goncharov expressed his opinion on the air
NSN
.