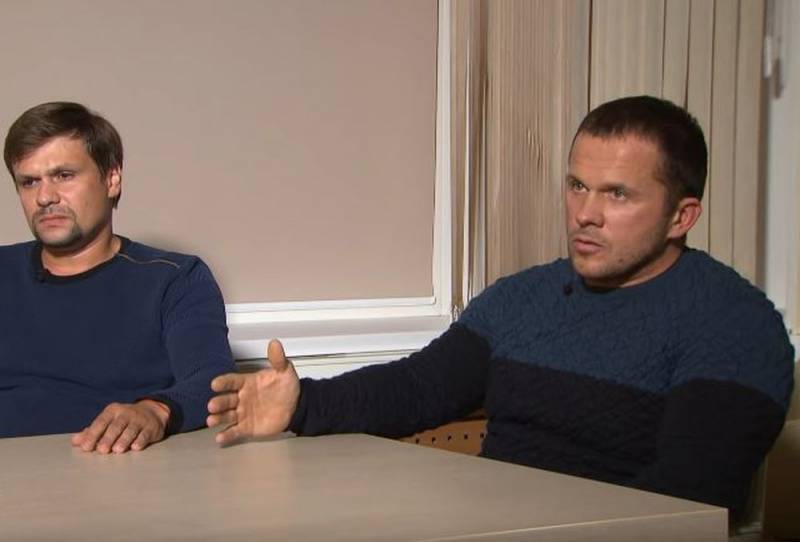 The Russian "GRU agents" who participated in the "Skripal poisoning" in the spring of 2018 also pretended to be attractive journalists from the British newspaper The Daily Telegraph. They wanted to penetrate computer systems, seize certain information and interfere with the investigation of the "assassination attempt", writes The Daily Telegraph.
The Russians set up fake email accounts and wanted to infiltrate the computer systems of a number of organizations. They posed as two famous young blondes, Katie Morley, a consumer advocate and publicist Helen Russell. Pretending to be these girls, the spies tried to influence the male officials so that they would lose their guard, looking at the photographs of the journalists.
It was "established" that "GRU agents" sent emails from these accounts to the UK Foreign Office, the Porton Down Chemical and Biological Weapons Research Center near Salisbury in England, and the Organization for the Prohibition of Chemical Weapons (OPCW) in The Hague ... The mailing began a month after the Skripal poisoning.
From 5-6 April 2018, 39 emails were sent to the OPCW and 3 to the UK Foreign Office and Porton Down. The spies introduced themselves as newspaper journalists and reported that they were investigating the "case in Salisbury." They clarified that they had communicated with some witnesses who had stated previously unknown facts and wanted to help sort things out.
But before this information is published and becomes public, they would like officials to familiarize themselves with it and give their opinion. The emails included attachments that were encouraged to be examined. The OPCW advised the attackers to contact the UK authorities and gave them email addresses, which were also attacked.
This special operation failed. No penetration into computer networks was recorded. The British intelligence community is confident that Russian President Vladimir Putin is behind this attempt, who ordered such an action, because he was alarmed by the world's reaction to the Novichok substance incident. The special operation itself was carried out by military unit 74455 of the GRU. After that, the director of operations at the National Cybersecurity Center Paul Chichester urged everyone to visit the agency's website "to ensure their safety online," the newspaper concluded.
Note that The Daily Telegraph has long enjoyed a reputation as an information platform for British intelligence services. Therefore, there is no doubt that the whole story described above was carried out by them in close cooperation in order to once again "expose" the Russians. We remind you that earlier the British authorities named two Russian citizens, Alexander Petrov and Ruslan Boshirov, as suspects in the "poisoning case." These people managed to turn into a meme. Now the British media, realizing that interest in the topic is fading away, decided to issue another portion of "adventures" from the series "in the footsteps of Petrov and Boshirov."