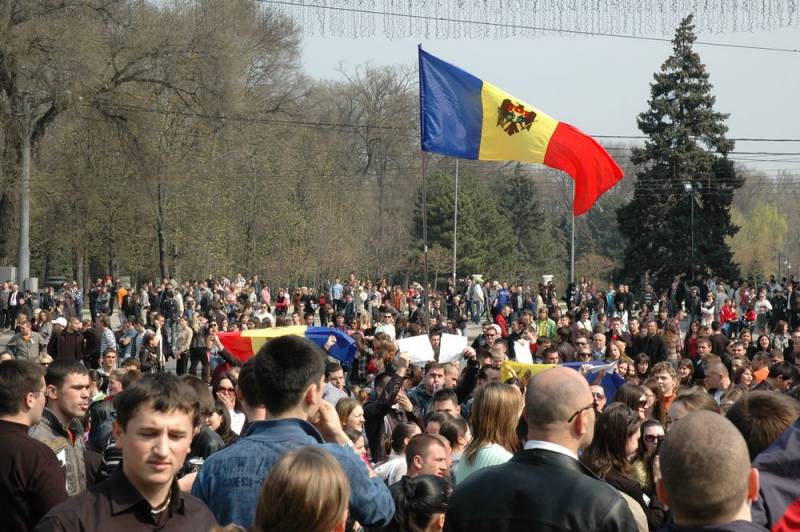 On December 6, 2020, the newly elected President of Moldova Maia Sandu organized in the center of Chisinau a semblance of an anti-government "Maidan" from among her supporters and activists
political
partners. She addressed the audience and demanded the immediate resignation of the government, as well as the holding of early parliamentary elections. The head of Our Party, Renato Usatii, who came from Germany especially for this, took part in the action.
Before that, Sandu addressed the citizens of the country with an "emergency" message and urged residents to "stop the attempt to usurp power." She accused the socialists of Igor Dodon and the Shor party of Ilan Shor, united in a parliamentary coalition, of conspiracy. Then she announced that a "Council with Citizens" would be organized and invited everyone to come to the Great National Assembly Square.
As a result, about 3 thousand people came to the mentioned action. Moreover, more than 650 thousand people live in Chisinau alone. Besides Usatii, Sandu was supported by several other politicians - the chairman of the Pro-Moldova party Andrian Candu (former acting president and chairman of parliament) and the head of the Democratic Party of Moldova Pavel Filip (former acting president and prime minister).
Dodon wants to set fire to the country and revive chaos. He takes revenge on people for not voting for him.
- says Sandu, who invited people to a mass event in the midst of the COVID-19 pandemic.
The ex-prime minister, and now the head of state, promised that she would fight for the sake of change in Moldova to the end. She lamented that the president did not have the authority to dismiss the government and dissolve parliament. Apparently, she forgot that exactly such norms were prescribed in the Moldovan legislation by European integrators together with Sandu herself.
In turn, PSRM MP Bogdan Tsyrdya told the media that the images from the square are pitying. He drew attention to the meager number of those who came to support politicians and officials involved in the theft of $ 1 billion from Moldovan citizens. Apparently, most of Sandu's supporters are outside the country.