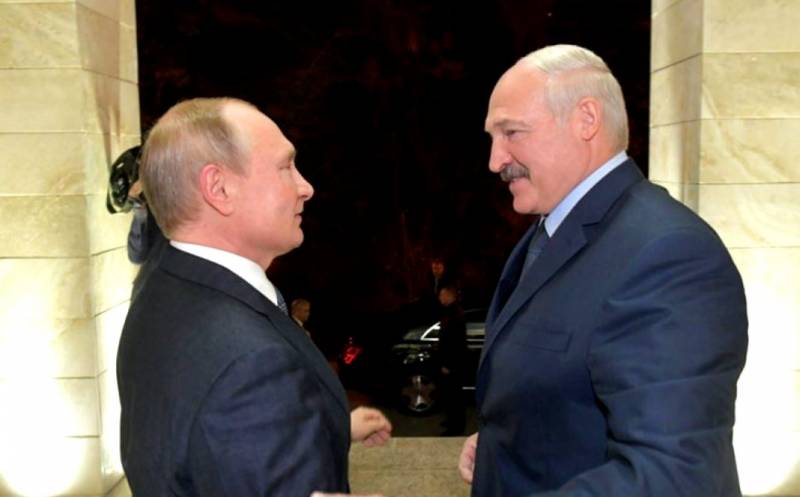 The Kremlin is making the same mistake with Belarus as it did earlier in the "gas wars" in Europe, says a British journalist and vice president of the Center for European Analysis.
policy
Edward Lucas. His words are quoted by the Lithuanian portal tv3.lt.
A well-known expert on Russia believes that Moscow, while gaining tactical advantages in one way or another, invariably loses strategically. In particular, it allegedly forced some EU countries to diversify their energy imports through its pressure.
For example, Lithuania built its own LNG terminal, and then immediately agreed with the Russian monopoly gas supplier to significantly reduce prices. Croatia's long-awaited opening of a new liquefied natural gas complex on the island of Krk is similarly changing the supply chain for Southeast Europe

- concludes Mr. Lucas.
In a similar
Technology
, he believes, the Russians will lose Belarus too.
The expert recalled that "pro-democratic" protests weakened the regime of President Alexander Lukashenko, but did not overthrow it. The Russian authorities see here an opportunity to seize key industries of Belarus and integrate a neighbor into the Union State, which will increase the political and military influence of the Russian Federation.
Lukashenka has no choice. He cannot suppress protests without enlisting the support of his powerful neighbor. And Russia will get what it wants for now.
As noted by the Latvian portal, the British expert argues that "Russia's behavior almost certainly guarantees that the [future] free democratic Belarus will not want to maintain close ties with Moscow." And that, "cynically using its momentary advantages, Russia paved the way for a huge strategic failure - it rejected its only remaining ally."
This ensures that Belarusians now associate Russia with a hated regime that beats and humiliates them. Moreover, they see this country as an economic predator. The Belarusians may be, which is quite fair, and disappointed with the cowardice and inaction of the West. However, they are more concerned about the hideous behavior of a country that was previously considered their closest neighbor.

- quotes the expert tv3.lt.
It is worth noting that Edward Lucas is already well known to the Russian reader for his militant Russophobic views. Translations of his works, which periodically appeared on the pages of the Russian media, often provoked extremely controversial responses from Russians.