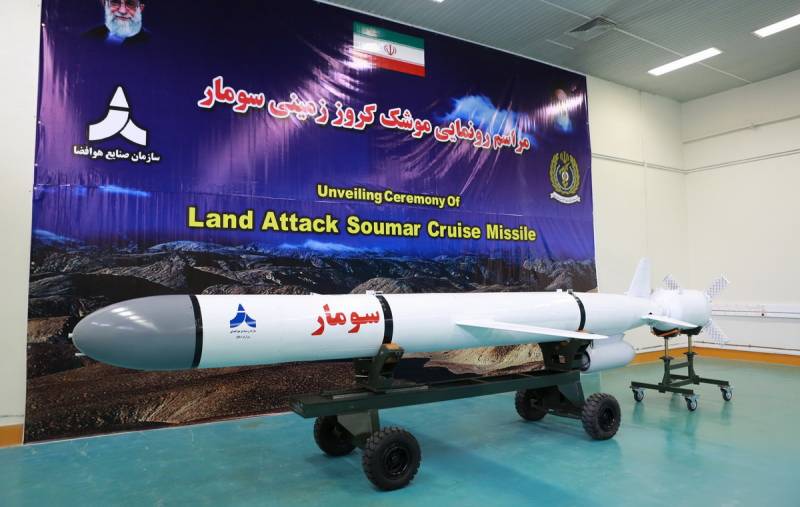 Senior Israel Defense Forces officers have held talks with the United States Armed Forces Central Command in the past few days to coordinate joint action in the event of an Iranian strike. Tehran threatens to attack Israel for its involvement, from the Iranian point of view, in the assassination of leading Iranian nuclear physicist Mohsen Fahridzadeh on November 27, Breaking Defense writes.
According to media reports, the IDF has reached a very high-quality level in protecting the territory of Israel from possible air attacks, which could be carried out by the pro-Iranian Lebanese movement Hezbollah or the Yemeni Houthis. The air defense systems of the Israeli army at all levels - tactical, operational and strategic - are brought to full combat readiness and are able to repel the onslaught of the enemy.
It is assumed that the Yemeni Houthis may carry out an attack against Israel. Previously, these armed formations fired at the territory of Saudi Arabia using Iranian-made Quds-1 cruise missiles. However, their range is not enough to hit targets on the territory of the Jewish state. Nevertheless, Iran has in its arsenal much more long-range missile launchers, such as Meshkat or Soumar, capable of covering a distance of 2000 km. It is possible that these weapons are already in the hands of the Houthis.
If an armed conflict is initiated, Tehran will face fierce resistance from the Israelis. According to Israeli analyst Uzi Rabi, Iran is unlikely to launch a large-scale attack on Israeli territory while Donald Trump holds the presidency in the United States, since Iran's aggression could provoke a powerful American strike on this country.
Rabi believes the Iranians can use their people in Iraq to attack American targets. To counter this, the United States brought the forces of its Iraqi contingent in a state of full combat readiness. In addition, the American aircraft carrier Nimitz is returning to the Persian Gulf, accompanied by a group of warplanes.