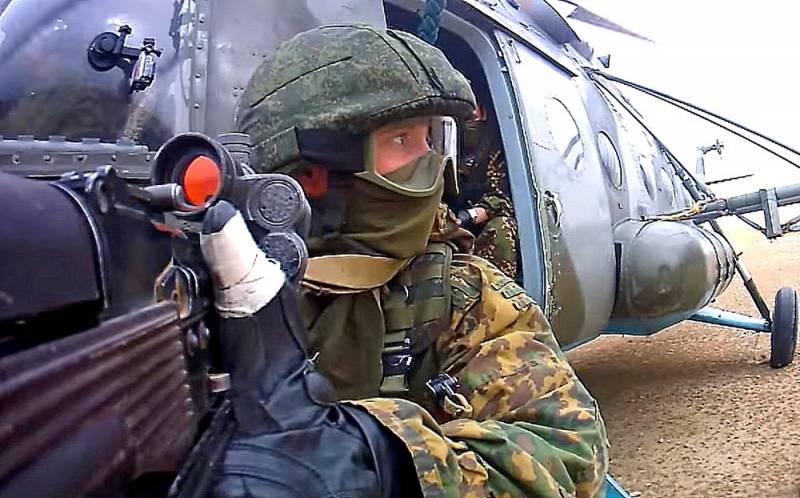 On Friday, December 4, a shootout took place on the Russian-Ukrainian border. Three armed violators tried to enter the territory of the Russian Federation, but the border guards of 4 squads stopped the actions of the intruders. The incident became known to TASS from the Center for Public Relations (DSP) of the FSB.
The illegal entry took place at the site of the Frontier Administration of the Federal Security Service of Russia for the Belgorod and Voronezh regions. During the penetration into Russian territory, two fled on the Ukrainian side, one received injuries incompatible with life. The FSB has not yet reported the details of the incident; the incident is being investigated.
Meanwhile, the Ukrainian border detachments did not register any shots at the Russian border. The Ukrainian side spoke about the need to meet with Russian representatives in order to clarify the details of what happened.
This is not the first case of illegal crossing of the border between Ukraine and Russia from the Ukrainian side this year. So, back in February, a citizen of Ukraine suffering from mental illness was detained in the Klimovsky district of the Belgorod region - he tried to get to Russian territory on foot, bypassing border posts. On April 14, a 24-year-old woman was detained while attempting to illegally enter the territory of the Russian Federation in the same region.
Since April, in the Belgorod and Voronezh regions, cases of attempts to illegally cross the border from Ukraine have become more frequent in connection with the closure of the Ukrainian side of pedestrian crossings and the operation of only 19 checkpoints for transport out of 230. The Ukrainian authorities had to go to the closure of the main checkpoints due to the spread of Covid- nineteen.