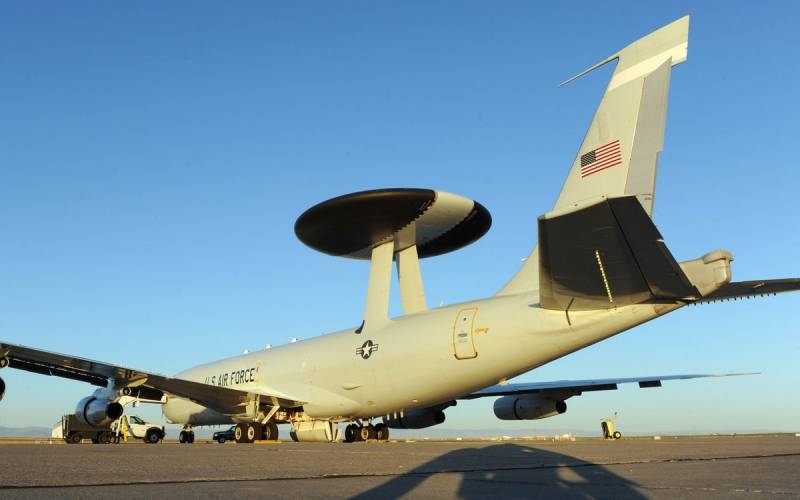 Recently, observers have recorded an increased activity of American AWACS (early warning and control) warplanes near the border with Iran. It is possible that US reconnaissance aircraft are preparing to assist ships in the Persian Gulf by planning an attack against Tehran. Analysts say a blow to Iran is almost inevitable.
During single and group flights, US AWACS aircraft monitor the situation near the Iranian borders around the clock, taking turns. Refueling of fighters in the air from Saudi air bases and various flight maneuvers are also being practiced.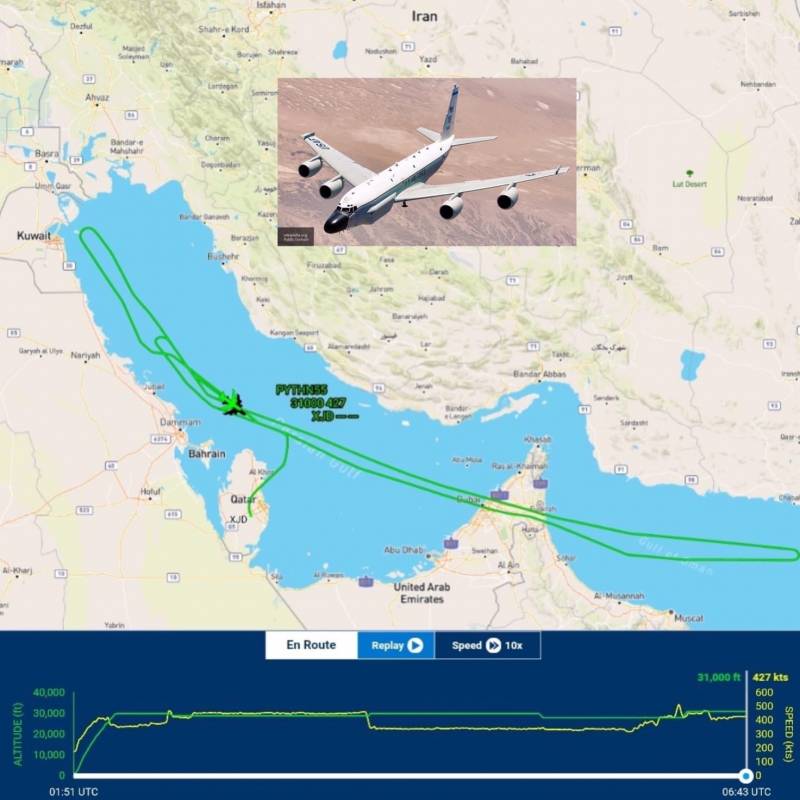 Meanwhile, according to satellites, the Saudis are strengthening their anti-missile and air defense systems from the Persian Gulf. Analysts do not rule out retaliatory strikes by the Iranians on American military installations in Saudi Arabia. For the United States, the situation is complicated by the vulnerability of its bases on the territory of the Kingdom due to its proximity to Iran, which is eloquently demonstrated by the calculation of trajectories.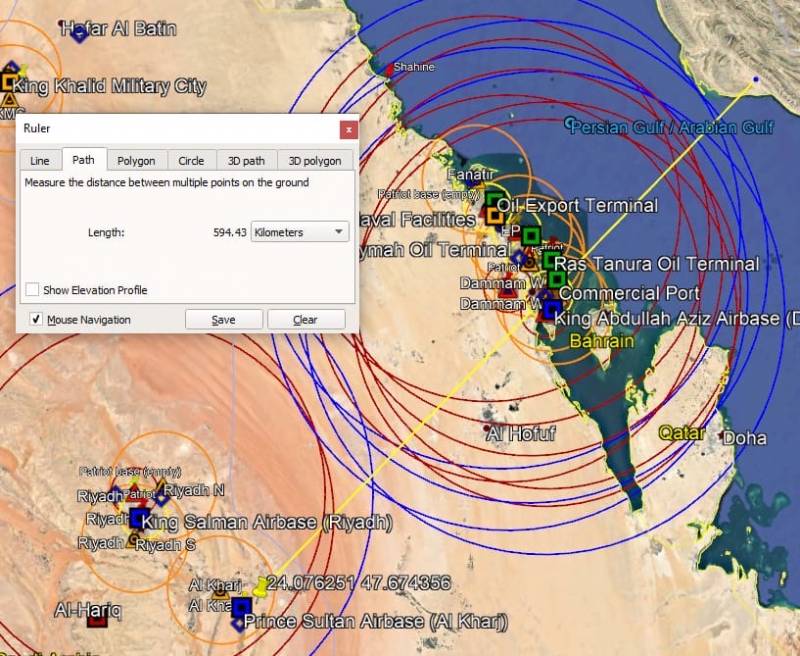 In a situation of open military confrontation between Washington and Tehran, the movement of tankers in the Persian Gulf may be paralyzed, which will deal a significant blow to the international oil trade - a fifth of all the "black gold" produced in the world is transported through this sea artery. Iran is able to block shipping in this region. The Strait of Hormuz, whose width at its narrowest point is no more than four tens of kilometers, may become especially vulnerable in this respect.
After the assassination of Iranian nuclear physicist Mohsen Fahridzadeh on November 27, an aircraft carrier strike group of the United States naval forces led by the USS Nimitz nuclear aircraft carrier is urgently relocated to the Persian Gulf region. According to the Pentagon, the deployment of warships in this region was planned even before Fahridzade was eliminated, but current events should be a clear "signal" to Tehran. In the event of a real armed confrontation, this strike group will become a kind of buffer against possible enemy actions on land.