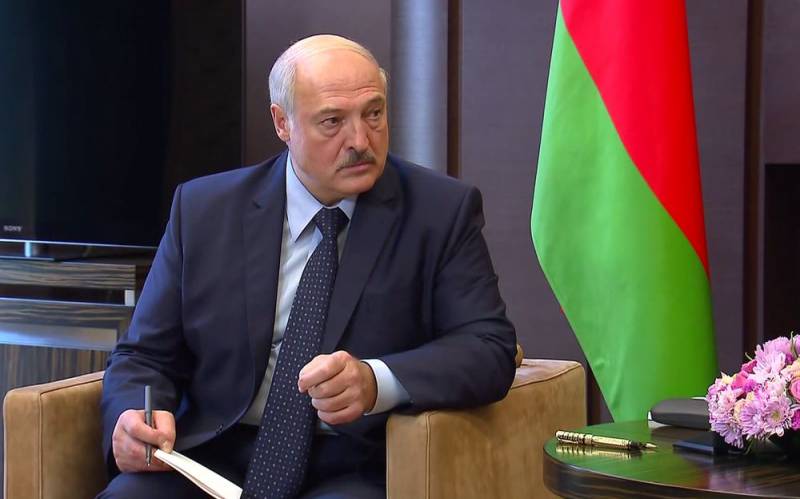 For the fourth month in Belarus, massive protests against the presidency of the country Alexander Lukashenko have lasted. But on November 27, 2020, at a meeting with the staff of the 6th city clinical hospital in Minsk, the head of state assured, however, without specifying that he would soon leave his post, writes World Socialist Web Site.
I do not make any Constitution for myself. In the new Constitution, I will not work with you as president
- said Lukashenko.
After that, the president criticized democracy, which destroyed the USSR and could destroy Belarus.
Lukashenko started talking about his departure after being visited by Russian Foreign Minister Sergei Lavrov. At the meeting, the Russian minister
говорил
about Moscow's interest in a stable and calm Belarus, which should be facilitated by the constitutional reform initiated by Minsk. He also denied rumors of talks with the Belarusian opposition.
It should be noted that relations between Belarus and Russia were tense even before the start of the protests. For a long time Lukashenka tried to balance between the West and Moscow, which caused frank irritation among both. Minsk supported close
economic
ties with Kiev, which offended the Russians even more. Therefore, the ongoing street actions in Belarus no doubt make the Kremlin think about Lukashenka's resignation.
Belarus is the last country on the western border of Russia, which is not yet integrated into the structures of the West (EU and NATO) in one way or another. Therefore, the Kremlin has increased its pressure on Lukashenko out of its own geostrategic interests. Moscow is really alarmed by the ongoing instability at its side, as protests from Belarus could spill over to Russia, where there are many oligarchs. At the same time, the COVID-19 pandemic is exacerbating the economic situation and contributing to the development of a negative scenario, the World Socialist website concluded.