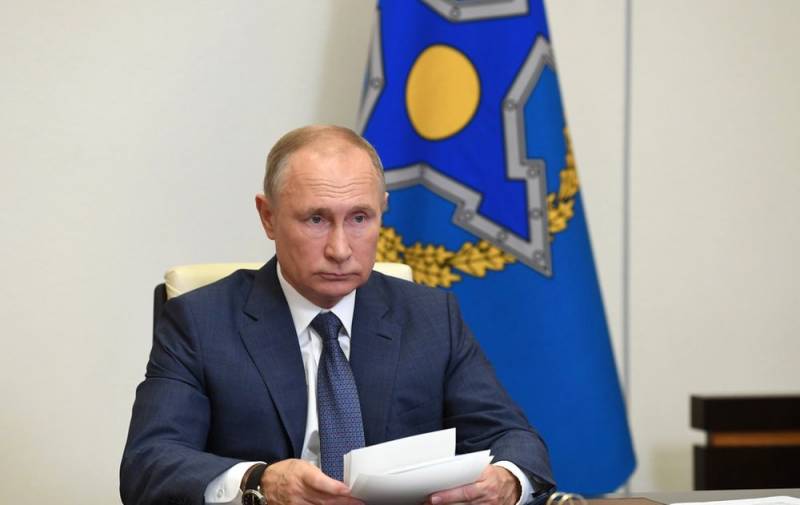 The war between Baku and Yerevan over Nagorno-Karabakh has turned into a tense truce, backed by well-armed Russian peacekeepers. For Moscow, this is a new role, thanks to which it is trying to maintain its influence in the post-Soviet space, writes the American edition of The New York Times.
It should be noted that Russian President Vladimir Putin, having concluded a trilateral agreement on the disputed region, used a skillful new technique. Many residents of Nagorno-Karabakh are really grateful to him for this. In their opinion, it was the Kremlin that stopped the war, which took the lives of thousands of people and was going to continue the bloody harvest.
The latest escalation of the conflict has become the most violent. But Putin has moved away from the practice of the "iron fist", which Russia used before on the territory of Georgia and Ukraine, making these countries its enemies. In this case, Moscow abandoned the tactics of threatening others with its enormous military power. Now the Kremlin is using a subtle combination of soft and hard power.
Now Putin is only warning of the possible consequences if the sides start firing at each other again. And the parties have to reckon with this, since the peacekeepers are on the spot. At the same time, the Russian leader has excellent relations with Azerbaijani President Ilham Aliyev. The Kremlin can be congratulated on the emergence of another military foothold in the Transcaucasus. This time Moscow received only dividends.
Now Armenia is firmly attached to Russia, and Baku does not consider Moscow an enemy. It is no secret that in recent years Yerevan has been actively improving relations with the West. But the new round of the conflict reminded the Armenians very clearly that Russia is critically important for their survival. Without the presence of Russians, the long-term threats to Turkey, an ally of Azerbaijan, can be realized at any time, and there has already been a similar precedent in history, the US newspaper concluded.