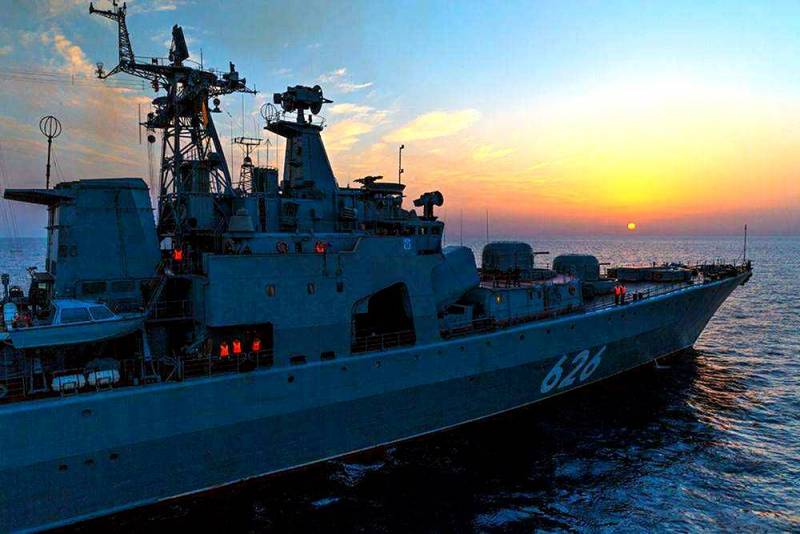 The American military leadership plans to rename the US Fleet Forces Command, which combines the 2nd, 4th and 6th operational fleets, into the US Atlantic Fleet. This was stated by retired Rear Admiral, US Secretary of the Navy Kenneth Braithwaite, speaking at a hearing in one of the subcommittees of the Senate Committee on Armed Forces.
The report notes that this is due to the reorientation of efforts to address the challenges of countering the Russian Navy in the Atlantic. The renewed military structure will control the sea routes to approach American territory and European allies.
To address the unique challenges posed by the Atlantic Theater of Operations, we are renaming the Command of the Fleet to the US Atlantic Fleet
- said Braithwaite.
The minister explained that the Pentagon had assessed the activities of the Russian fleet in the Atlantic. The Russian Navy has become much more active and decisive, now it is deploying its forces and assets much closer to the east coast of the United States.
Note that in November 2020, American sailors violated Russia's maritime borders twice. First case
happened
in the Gulf of Peter the Great in the Far East, where the BOD "Admiral Vinogradov" of the TF of the Russian Navy was escorted by the destroyer USS John S. McCain (DDG-56). Second case
took place
near Kaliningrad in the Baltic, when the destroyer USS Ross (DDG-71) entered Russian territorial waters. Perhaps this is what the Americans consider "the Russians approaching US territory."
As for the US Atlantic Fleet, it was formed back in 1906 and has repeatedly undergone various transformations. In 2006, it was made into the Command of the Fleet Forces, and now they are carrying out another reorganization.