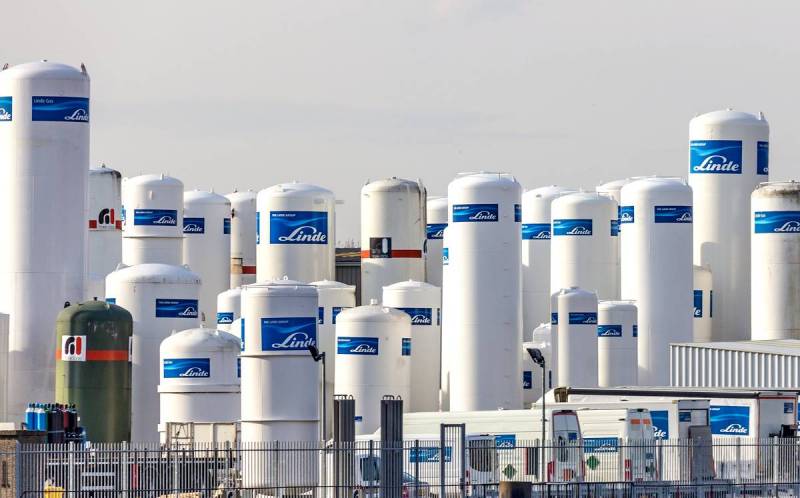 The European Union authorities have unveiled plans to completely phase out hydrocarbon fuels by 2050. Russia wants to take its place in the new energy realities of the EU, in connection with which Gazprom offers its German partners the construction of an enterprise for the production of low-carbon hydrogen in the north of Germany. About this agency
TASS
said Alexander Ishkov, Deputy Head of the Department for Transportation, Underground Storage and Gas Use of the Russian Corporation, at the Russian-German Raw Materials Forum.
At the suggestion of the Russian side, the plant will be built at the exit of the Nord Stream gas pipeline. According to Ishkov, within the framework of this major hydrogen project, energy from renewable sources can be used. Rusal is also ready to take part in the project, said Vyacheslav Solomin, chief operating officer of the En + group.
Gazprom plans to create an organization that will implement programs in the field of hydrogen energy. Gazprom Hydrogen will be responsible for creating
of technologies
production of ecological hydrogen fuel, storage and supply of hydrogen and methane-hydrogen compounds abroad.
According to the Energy Strategy adopted for 15 years, Russia in 2024 plans to export 200 thousand tons of hydrogen, and in 2035 to sell about 2 million tons of hydrogen fuel to foreign consumers.
Germany, our long-term partner, should become one of our main partners in the development of hydrogen technology
- stressed Pavel Zavalny, Chairman of the Energy Committee of the State Duma of Russia.