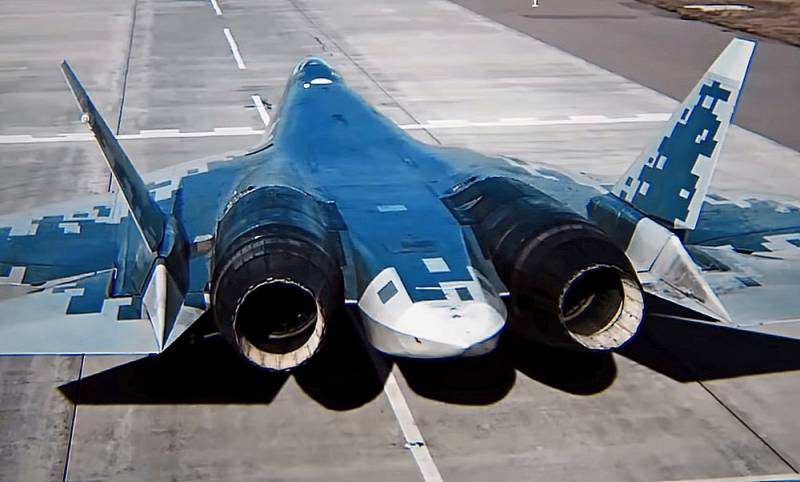 Apparently, the first Russian fifth-generation Su-57 fighters in export performance will still fly to Africa. Multiple media outlets around the world report that Algeria has signed a $ 2 billion contract with Russia to purchase 14 of these superior, high-tech aircraft. Will India become at least the second importer of the Su-57? The Indian edition of the EurAsian Times has attended to this issue.
However, we cannot confirm the veracity of these messages. Moreover, the industrial director of the Rostec aviation complex, Anatoly Serdyukov, said back in September 2020 that until a sufficient number of Su-57s appear in the Russian Aerospace Forces, there will hardly be a noticeable demand for it in the world. He explained that the time has not yet come for export deliveries, but promotions are underway. Rosoboronexport also said that the Su-57 would not be exported earlier than in 5-7 years.
Thus, it seems unlikely that the Algerians signed the above-mentioned contract with the Russians, and there were no accompanying statements from any of the countries. But Algeria does intend to buy this plane. Moreover, the Algerians announced their intentions back in 2019. They have a real interest. They have staked out a spot and are just waiting for Russia to announce that the Su-57 has received an export license.
Algeria has always been a priority buyer of weapons for Moscow. The Algerians were the first to receive MiG-25 high-altitude interceptors from the USSR. After that, the provocations of the Moroccan Air Force on the border stopped. Algeria possesses the S-400 air defense system, the Pantsir-SM air defense missile system, the Iskander OTRK and other weapons systems. Therefore, there is no doubt that the Su-57 will appear in Algeria, even in 2027, and will become the first fifth-generation aircraft in Africa.
At the same time, India abandoned such a fighter and will regret it. The Indians withdrew from the joint fifth-generation fighter program (FGFA) with the Russians, unwilling to make efforts to create an improved version of the Su-57. New Delhi could save time and money, and most importantly, get
Technology
and aircraft manufacturing. The joint development was supposed to be a win-win for both countries. But everything turned out to be too complicated for India.
Now the Indian Air Force is experiencing a critical shortage of such aircraft, due to the growing pressure from the Chinese Air Force. Implementation of its own Advanced Medium Combat Aircraft (AMCA) program will take an unknown number of years. Indian experts believe that the Indian Armed Forces will not be able to withstand the PLA if they have to wait another decade for a fifth generation fighter. Thus, the acquisition of the Su-57 is the only option for the Indian Air Force, if they intend to stay in the game, the publication concluded.