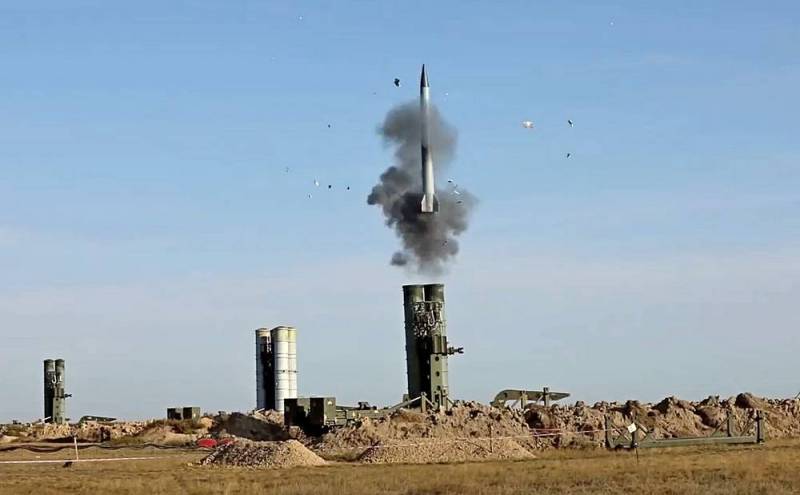 On December 1, 2020, a two-day summit of NATO foreign ministers began in Brussels. One of the main issues on the agenda is Turkey's "behavior". Ankara needs to "think twice" before putting on alert the S-400 Triumph air defense missile systems purchased from Moscow. The activation of this system by an Alliance member is "unacceptable" and will entail consequences. US Permanent Representative to NATO Kay Bailey Hutchinson said this on the eve of the meeting at a briefing for journalists, writes The National newspaper from the UAE.
The very idea that a Russian missile defense system could be placed in the center of our bloc is outrageous. We talked about this to Turkey many times
- she said.
Hutchinson warned Turkey against a possible mistake and urged to think again. She stressed that it is not too late and Ankara can cancel the activation and break the agreement with Moscow.
The American permanent representative also drew attention to the military actions of Turkey in the Eastern Mediterranean and the Aegean Sea, where Ankara had serious disagreements with Greece and Cyprus over water areas. Countries are actively looking for hydrocarbons and various incidents often arise between them.
She noted that the recent conflict in Nagorno-Karabakh was very "problematic" for maintaining further unity in the ranks of the Alliance. This is due to the fact that not all NATO countries share Ankara's point of view on this issue.
Hutchinson recalled that the US Congress has repeatedly called on President Donald Trump to impose sanctions against Turkey, for systematic and blatant disregard of the interests of allies, in accordance with the Counter America's Adversaries Through Sanctions Act (CAATSA). Therefore, there is a high probability that Washington may decide to take this "educational" measure in relation to Ankara.
Note that in the summer of 2020, the Greek Armed Forces
led
in service with the Russian S-300PMU-1. Then the Greeks used these air defense systems to counter the F-16 fighters of the Turkish Air Force, which suddenly appeared 7 km from the border with Greece.
On December 1, the Middle Eastern media reported that the Greek Armed Forces carried out rocket fire from the S-300PMU-1 at the Hanat training ground in the eastern part of the island of Crete. This was attended by the military from the United States, Germany and the Netherlands.