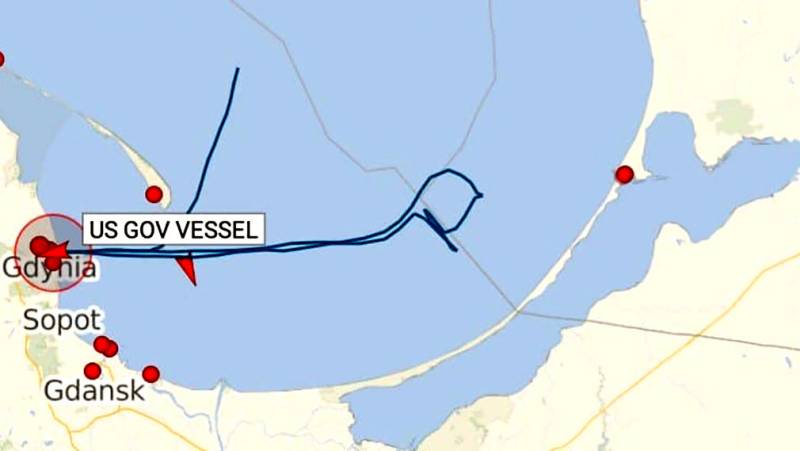 At the end of last week, the US destroyer USS Ross, carrying Tomahawk cruise missiles, violated the Russian border by sailing from the Polish port of Gdynia and entering the territorial waters of the Russian Federation near Kaliningrad to a depth of about eight kilometers. This was reported by the Operative Line telegram channel and a number of other sources.
It is indicated that after staying in Russian waters, the US Navy warship, which did not meet any obstacles on its way, turned 90 degrees (according to other sources, it took the opposite course) and followed in a different direction.
On the Internet and on Russian television, military experts are discussing another violation of Russian borders by an American destroyer. According to military expert Mikhail Khodarenko, the principle and algorithm of actions of the Americans in the Far East (where the destroyer John McCain violated the Russian maritime border on November 24), and off the coast of Kaliningrad, is similar, and Russia should give an appropriate response to what is happening.
It is necessary, using international communication channels, to report: "You have violated the state border of the Russian Federation", then a warning fire is fired, and in case of failure - fire to kill. There is no other algorithm of actions
- noted Khodarenok on the air of Vladimir Solovyov's program on the Russia-1 TV channel.
According to the expert, if the Russian Federation does not adequately respond to such inclinations, this will provoke the opposite side to a further escalation of tension.