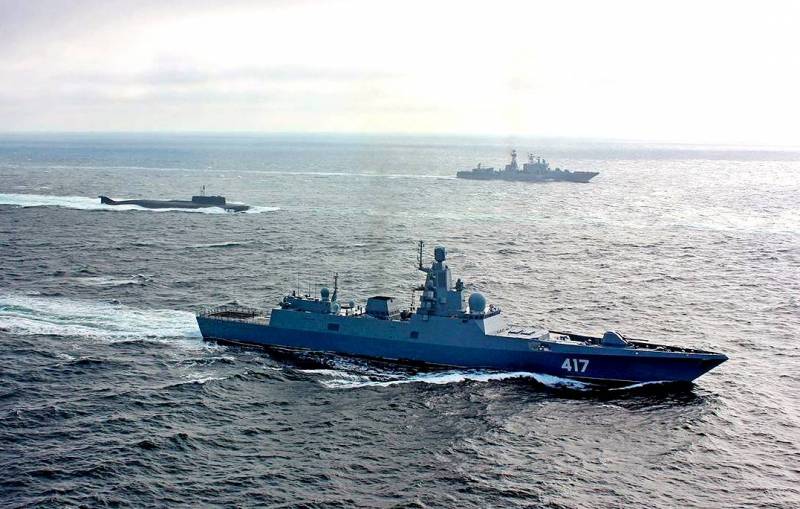 On Thursday, November 26, 2020, another test of the Zircon hypersonic missile took place in Russia - it was launched from the Admiral Gorshkov frigate in the White Sea at a target in the Barents Sea, 450 km from the launch site. Similar tests took place in January and October this year - according to the correspondents of the Polish edition of Defense 24, repeated launches of Zircon indicate probable problems with new missiles.
Experts from Poland prompted pessimistic reflections on the testing of Russian missiles by the Kremlin's silence on the data on the January launches, as well as the cost of such launches. So, in February of this year, TASS reported that the first tests of "Zircon" took place in February, but the Russian Ministry of Defense did not publish a corresponding statement. Moreover, the launches were then carried out by the lead frigate of project 22350 "Admiral Gorshkov", and not the first serial frigate "Admiral Kasatonov", which fired Onyx and Caliber missiles in the Barents Sea in February.
The fact that in its message dated November 26, 2020, the Russian defense department was silent about the January tests may indicate their failure.
- believes Defense 24.
The announcement by the Russian defense department of the Zircon tests that took place in November speaks of the successful launch of the missile launches. At the same time, such firing just a month later from the same warship may indicate that in October Russia had some problems with the Zircons, the newspaper writes.
On our own behalf, we add that watching the ridiculous Polish media, which, in an outburst of hatred towards Russia, is extremely awkwardly trying to pass off wishful thinking, becomes more and more fun, but less interesting. The arguments of the "military experts" of the Polish specialized edition, who rely on their own speculations and absolutely illogical conclusions, are more like outright propaganda aimed at discrediting the latest Russian developments. The Avangard hypersonic missile system, the Dagger hypersonic missile system and the Peresvet laser system, which were demonstrated almost 3 years ago in the form of "cartoons", while on experimental combat duty, are being successfully mastered by the troops. Well, let's wait and "Zircon", we are in no hurry ...