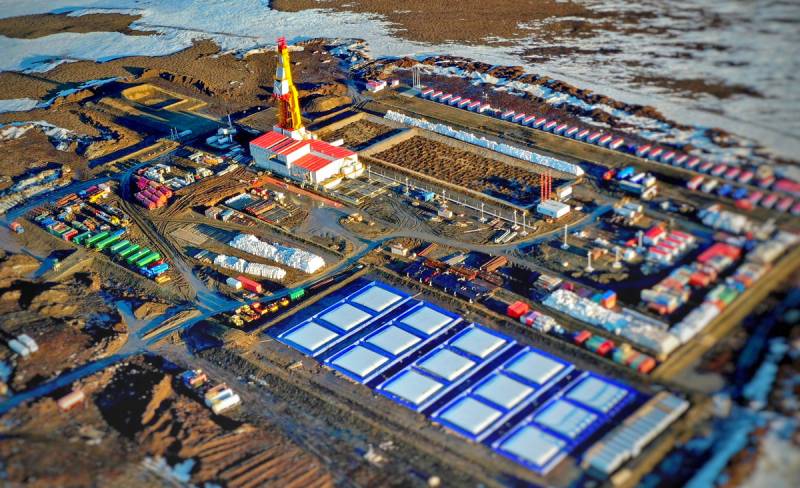 In 2024, the next presidential elections will be held in Russia. According to "tradition" the authorities should approach this event with some kind of positive consolidating project. Earlier it was assumed that this would be the construction of the Lena Bridge. However, from the public conversation between Putin and Sechin, which took place last week, it can be concluded that the stake is placed on the largest oil megaproject Vostok Oil.
It is worth noting that the above-described project unites dozens of already developed and promising oil fields in the Arctic. In terms of scale, it is not inferior to the Soviet development of West Siberian deposits of the 60s and 70s, which ultimately made our country an energy superpower.
The Vostok Oil project, in addition to drilling wells, provides for a grandiose construction in the Arctic: ports, roads, factories, cities. We have to create all this from scratch. And this is where the fun begins.
To implement the ambitious "idea" will require attracting, according to rough estimates, about 400 thousand people. For them, 15 fishing settlements will be built, which in the future may turn into large cities. Also, the delivery of people and equipment will require the laying of new roads, as well as the creation of 3 airfields and about a dozen helicopter stations.
Naturally, we will need a port and ships that will deliver our products along the Northern Sea Route to potential buyers. Icebreakers for this are already being actively built by the Primorsky shipyard "Zvezda". At the same time, in the near future, a metallurgical plant with a capacity of 1,5 million tons of products per year will be erected next to it, some of which will be supplied directly to Zvezda.
Thus, the upcoming megaproject will involve dozens of related industries, which will additionally give the country up to 2% of GDP per year. The first oil should be poured into tankers in 2024. At the same time, Vostok Oil will become a real test for the current government, which has to prove that modern Russia has completely restored industrial personnel and
economic
potential.