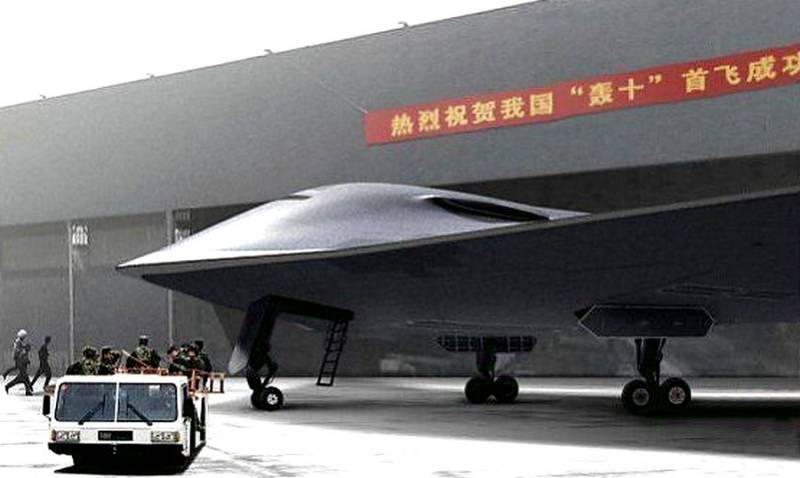 Beijing's H-20 stealth bomber will give China a "truly intercontinental" capability that expands its military reach far beyond its borders. This is stated in a report by the analytical center Royal United Services Institute, reports the South China Morning Post.
The Pentagon believes that the H-20 is capable of striking bases in overseas US territories such as Guam and Hawaii. The range of its flight will reach 8-12 thousand km without refueling. The bomber will carry up to 45 tons of weapons, including nuclear weapons, and will be able to use four types of hypersonic cruise missiles.
The development of the bomber began back in 2016, and within five years, the combat aircraft may be ready for operation. The production of the H-20 is part of a wider modernization program for the PRC's armed forces.
Former PLA instructor Song Zhongping noted that the H-20 is being developed as part of China's nuclear triad, which also includes land-based and sea-based missiles. The radar "invisibility" of the aircraft is of great importance, since its design does not imply high speed characteristics.
Stealth is the main quality of the H-20, since in modern warfare "flying bomber trucks" are replaced by maneuverable multi-role fighters, and improved air defense systems allow to destroy high-speed aircraft
- said Zhang Zhaozhong from the National Defense University.
In his opinion, the stealth capabilities of the H-20 will be similar to the stealth capabilities of the American B-21.