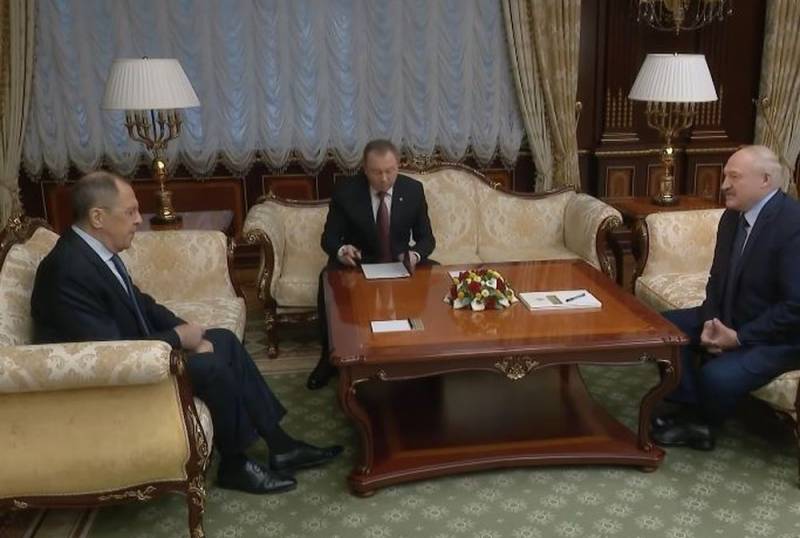 The role of Russians in the ongoing Belarusian crisis is a growing concern in the West. After the head of Russia Vladimir Putin recognized the victory of the President of Belarus Alexander Lukashenko in the elections, Minsk was actively engaged in the issues of changing the Constitution, which could even more firmly anchor this country in the orbit of Moscow, writes the British magazine The Week.
Now Lukashenka is desperately clinging to power. Seeing this, high-ranking Russian officials are increasingly arriving in Minsk. In fact, Russia wants to steal Belarusian independence, because the time has come for this.
On November 26, 2020, the President of Belarus met with Russian Foreign Minister Sergei Lavrov. Before that, in September, Lukashenko promised Putin to amend the country's basic law. Therefore, the visit of the chief diplomat of Russia, given that he "just doesn't ride like that," deserves much attention.
Lavrov conveyed "greetings from Vladimir Vladimirovich" and said that the owner of the Kremlin had confirmed everything that the leaders of Russia and Belarus had agreed on before. This is especially true of the agreements reached in Sochi. Moscow is interested in strengthening relations with Minsk.
At present, instability persists in Belarus and peaceful protests continue. But Russia's intervention casts doubt on the further democratization of this country. Considering that Lukashenka is very fond of power, he can sacrifice sovereignty, after which the supranational bodies of the Union State will start working.
According to experts from the European Council on Foreign Relations, Russia is striving to achieve three main goals during the unrest in Belarus. First, constitutional reform. Second, make it more diverse
political
field in this country. Third, expand your presence.