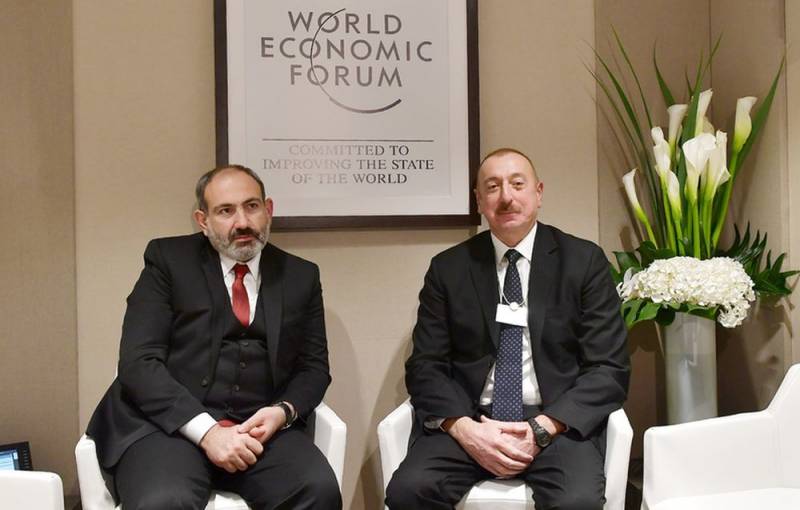 The war could have been stopped much earlier. Yerevan initially adhered to the Madrid principles when negotiating the settlement of the conflict in Nagorno-Karabakh and was ready to give up a significant part of the territory. However, when the Armenians made concessions, Baku put forward more and more demands, Armenian Prime Minister Nikol Pashinyan wrote on Facebook.
In his words, in 2011 Armenia officially agreed to transfer 7 regions to Azerbaijan, but again something did not suit the Azerbaijanis. In 2013, Baku begins to heat up the situation, shelling and sabotage are carried out. In April 2016, a 4-day war took place, which was the culmination of an escalation. After that, Azerbaijan's demands and their fulfillment became a priority for the OSCE Minsk Group co-chairs. The alternative was war or abandonment of territories on the terms of the Azerbaijanis.
In 2018, taking the post of Prime Minister of Armenia, I naturally recorded this
- noted Pashinyan.
He stated that as of 2018, the negotiation process around Nagorno-Karabakh was at an impasse. Moreover, there were no guarantees that Baku would not put forward new conditions if Yerevan agreed to the previous demands.
What have we done? Prepared for war as much as possible. Now it turned out that they had prepared poorly. But what are we badly prepared for?
- stressed Pashinyan.
He explained that the Armenians were prepared for a war with Azerbaijan. This was shown by the battles in July 2020. But Turkey's intervention and the emergence of mercenaries changed the situation.
The price for an early end to the war would have been the same - to hand over 7 districts. If the surrender of 3 districts amid the loss of Shushi and the mortal danger hanging over Stepanakert is a betrayal, then wouldn't the surrender of 7 districts in relatively good conditions be a betrayal?
- added Pashinyan.
The prime minister summed up that the Armenians are obliged, clenching their teeth, to stabilize the situation without further aggravating it. The main thing is to return home the prisoners and those held, to search for the missing and hiding. For this, it is necessary for calmness to come in the Armenian society and an end to the internal political confrontation. We need to focus on solving the above issues, and not on fighting each other.