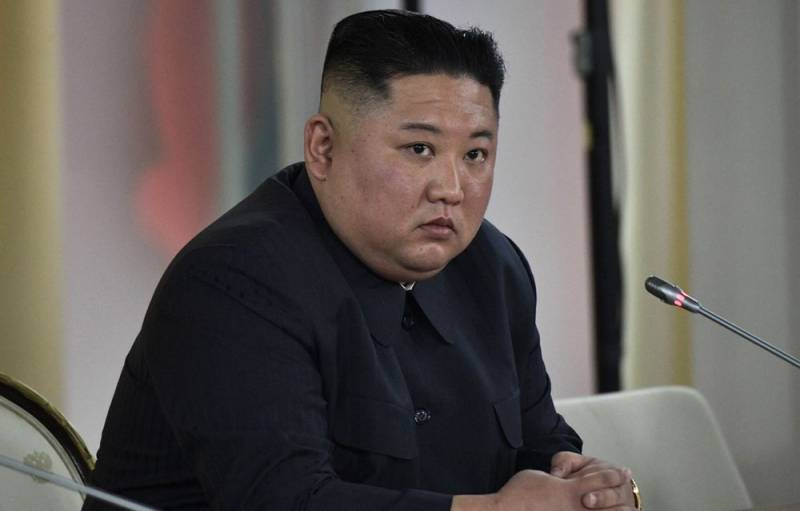 The DPRK practices the use of the death penalty for non-compliance with the rules to prevent the spread of COVID-19; strict quarantine has been introduced in the capital of the country, Pyongyang. At the same time, North Korean soldiers on the border with China were allegedly ordered to shoot at anyone who tries to cross it, writes the Czech edition Zpravy aktualne, citing intelligence data from South Korea.
At the end of July, Pyongyang reported that the DPRK had begun work on its own drug for the coronavirus. At the same time, there were signs that the DPRK had failed to prevent the spread of COVID-19.
According to information from Seoul, the leader of the DPRK, Kim Jong-un, was allegedly in anger over the pandemic. But no one knows exactly how quickly COVID-19 is spreading across the DPRK, since this country has isolated itself from the international community for a very long time.
The DPRK authorities claim that there is not a single infected person in the country. However, back in January 2020, the DPRK closed the border with the PRC. It is impossible to check the real epidemiological situation in North Korean territory.
On November 27, 2020, intelligence officers reported to the South Korean parliament that hackers from the DPRK were trying to steal data on the development of a vaccine against COVID-19. This indicates that Pyongyang has nothing to vaccinate its population with yet.
What is happening in the DPRK can be judged by the behavior of the North Korean leader. He often prescribes senseless, unscientific and irrational measures, after which he shows excessive cruelty to the guilty ones. In Seoul, it is believed that this is evidence of the paranoia into which the dictator fell.
According to South Korean intelligence, in August, the DPRK authorities executed a customs officer who worked on the Chinese border and violated the regulations, and in October an exchange office worker in Pyongyang was executed.
The DPRK has banned fishing and salt mining, as they fear that sea water may be contaminated with a virus. At the border, 100 thousand tons of rice from China were detained for the same reason.
It should be noted here that the South Korean and Western press, referring to the alleged intelligence, often allow themselves to publish, to put it mildly, unverified data. If everything that was published by Western and South Korean sources were true, then Kim Jong-un himself has already "died / died" at least three times, either from an unknown disease, or from poisoning organized by his own environment. Often there are also publications from the series "the leader of North Korea shot his uncle (aunt, sister, etc.) from a mortar (machine gun, grenade launcher)". Subsequently, all the allegedly shot appeared in the DPRK TV footage alive and well. At the same time, the sources who published fakes never found the courage to publish a refutation.